Presented by
---

GoPro's not only take the best POV videos.. they grab amazing photos from angles achievable only from the athletes perspective.
---
Winner | Dane Jackson
---
Skookumchuck Narrows, Canada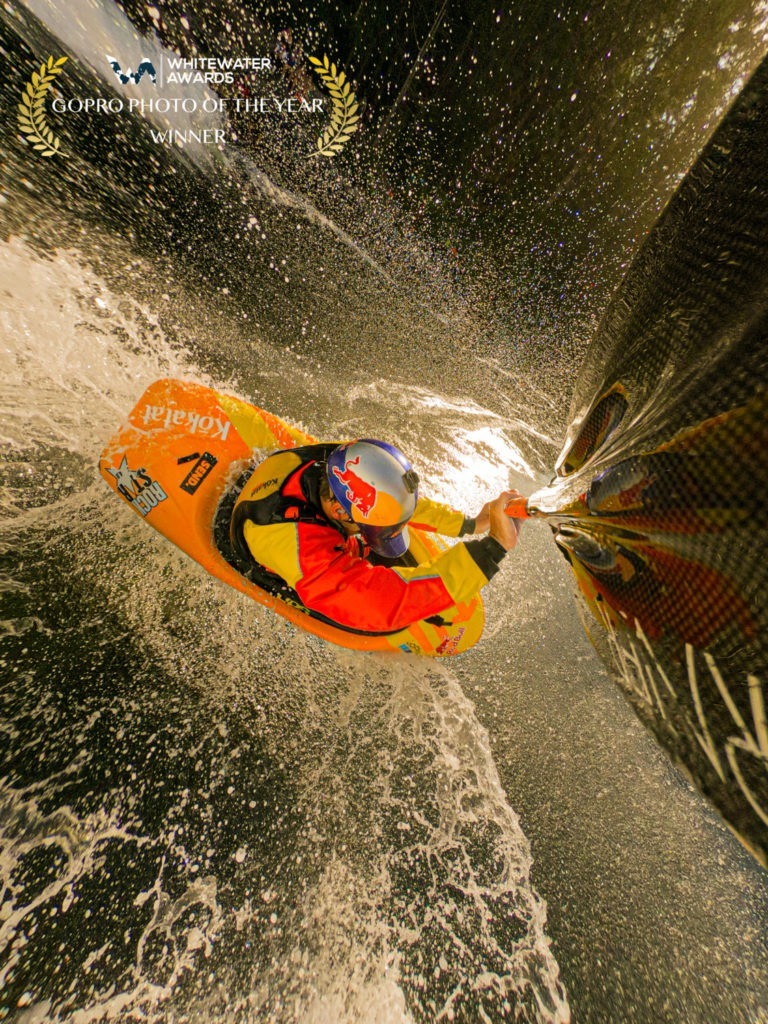 Whitewater Awards: How badass and versatile is the GoPro.. any camera more bang for your buck for that price range and durability (water / shock proof, etc)?
Dane Jackson: It's just hard to beat that feeling like you can abuse it over and over on your paddle, on the rocks, huge drops. Yet it survives it all. You add on top of that the sheer content quality that is packed into something you barely notice is there. It's hard to beat.

WA: What's your favorite feature?
DJ: Probably burst as it just makes it so much easier to capture that one perfect moment.

WA: What's your most common or favorite Photo / Video setting?
DJ: Photo is either 0.5 sec time lapse if I am just rolling. But the new 60 photos over 10 seconds feature is so clutch for not missing a shot like this clean blunt.

Video, I mainly do 4K 30fps Superview. But if I don't want to break the hard drives I'll stick to 2.7k 60 superwide. I always use superwide unless it's super slo mo because it find it gives the best visual and gives the person watching the best ability to be able to understand what's happening in the clip.

WA: Words of wisdom to really using this camera to it's potential.. watch online vids? Actually read the damn manual?!
DJ: It's cliché but just use your imagination. The camera does about 90% of the work, so just try to find that different angle. But also don't forget it'll take a few attempts to get that angle just right, or learn where to hold your paddle, or what moves look best at the angle.

WA: What's the most creative / unique place you've put / set your GoPro to get a shot?
DJ: It's hard to pick just one. Although once I started to dial in the GoPro on the paddle it started to open up lots of cool angles. Whether it's stomping a drop, doing an airscrew, throwing a freewheel, or a sunset clean blunt. There's always at least one dope photo to come out of it.

WA: You take mostly video or photos with your GoPro?
DJ: Both just about every day.

WA: You use the Max?
DJ: I've been messing around with it and it's awesome. What I love about the Max is you can take one video, but you'll have dozens of photos to mess with. Not only that but instead of being stuck with one angle you can play with the view till it's perfect. I use it not to get that 360 photo mainly, but to just get that bit more perspective than before.

WA: What's the next project you'll have a GoPro strapped to you?
DJ: Any day on the water.