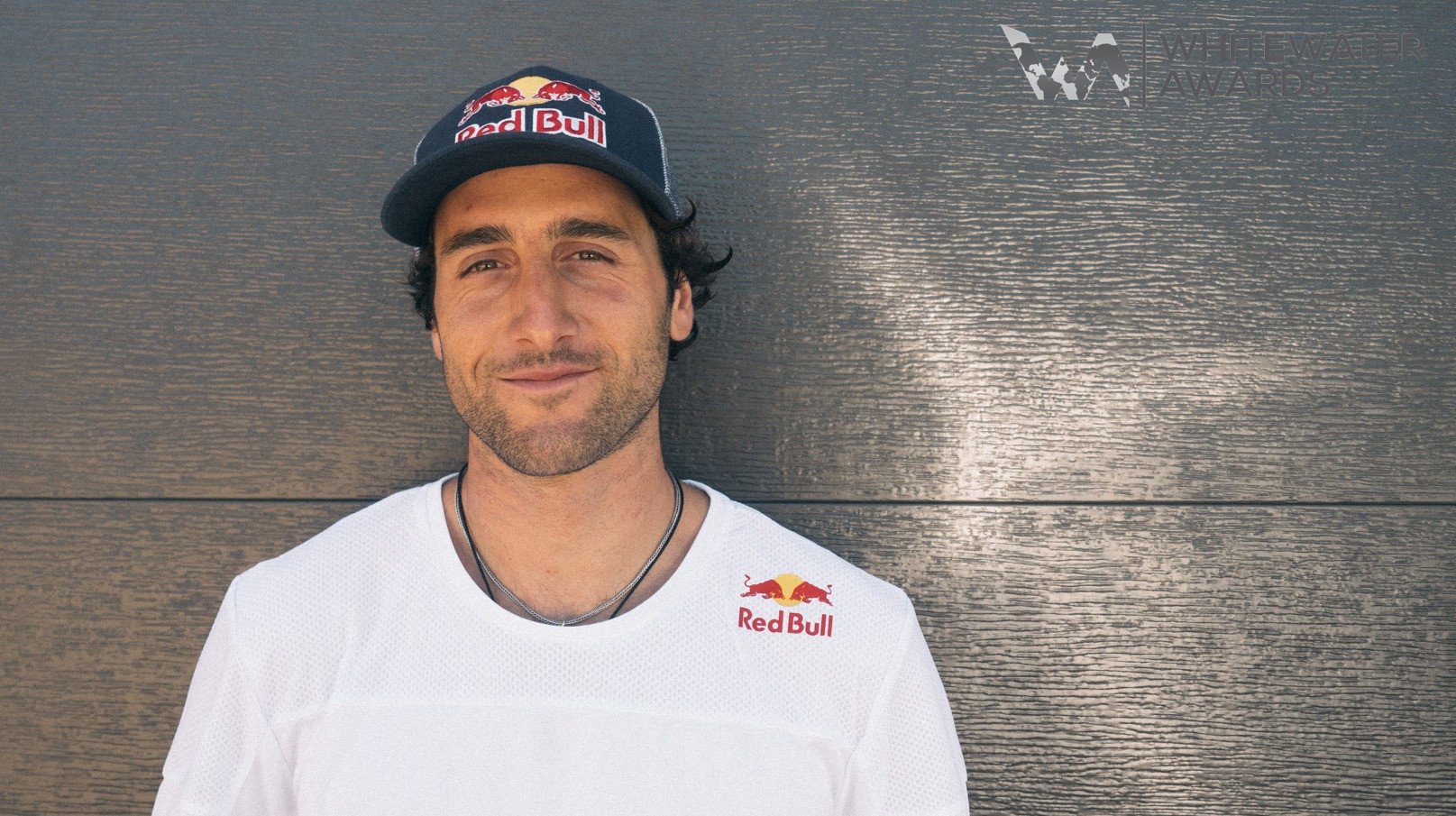 While locked down in Chile, Aniol Serrasolses (ESP) has put in countless hours on the rivers of his new homeland, honing his skills and perfecting lines and drops that have been previously (and still are) labeled as portages, dialing in new moves, and opening up new runs near the Futaleufu. But what sets him apart as Rider of the Year (AGAIN) is what he has done with downriver freestyle. Aniol has consistently redefined what was possible in downriver freestyle, executing tricks that kayakers dreamed of for years. The Lincoln Loop off of a waterfall, Cobra Flip, front flip off a waterfall, the Orbit Flip… then, a few months ago, Aniol stomped a trick that yet again defied what is possible in a kayak: a double kickflip off of a waterfall. Even more impressive is that he didn't just huck it and hope. He stomped it with style and grace - on the first try!
→ It doesn't get more down to earth and humble than this unbelievable talent. Hear from him in an interview here.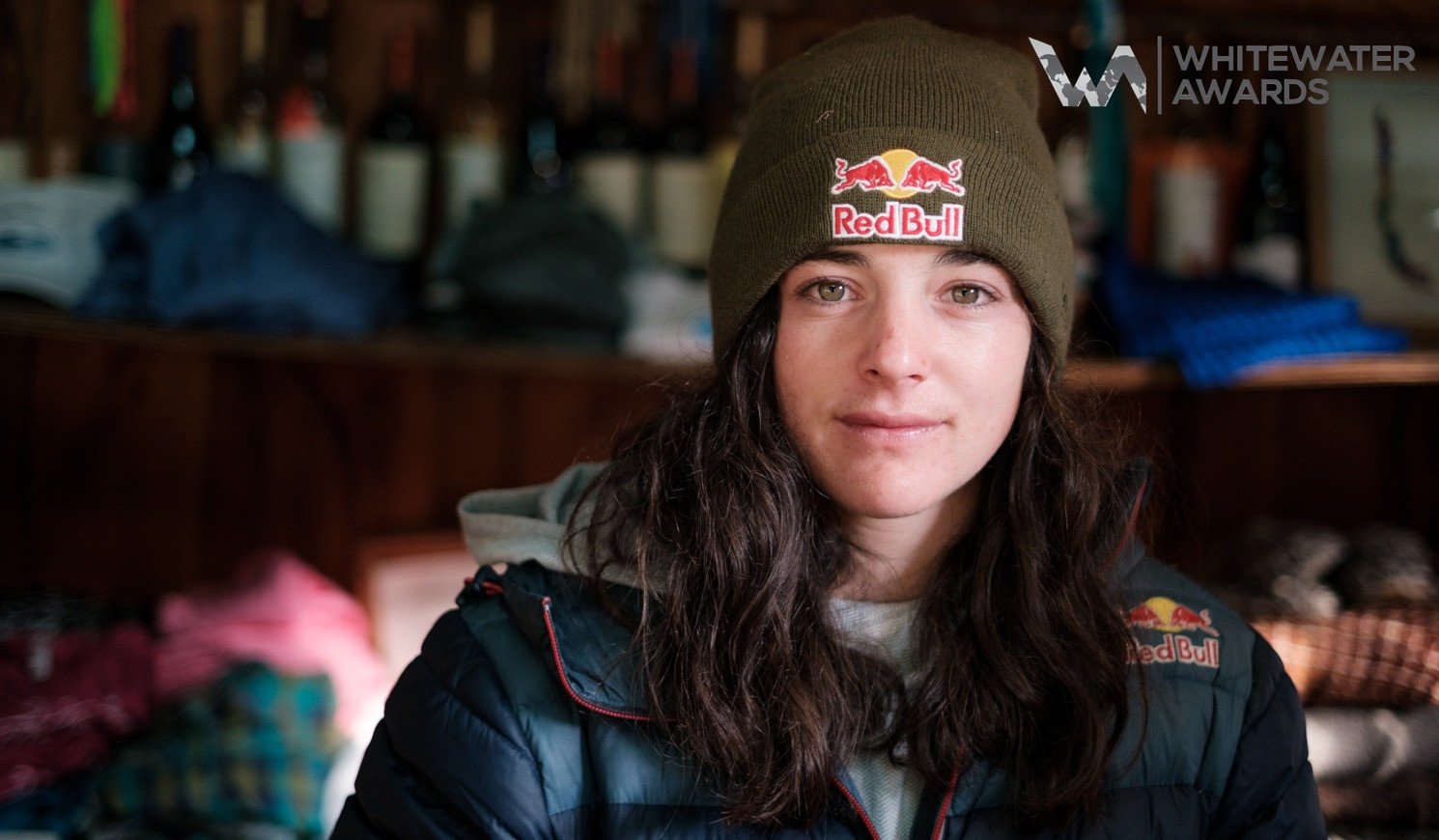 Nouria Newman (FRA) once again set the bar to claim her fifth consecutive (!) Rider of the Year title. The pandemic only made Nouria more motivated and more creative. She ticked off Aldeyjarfoss and multi-sport missions in Iceland, pulled off a STOUT day in Norway running both the Ulva Slide and Fleming's, snuck in laps of Saut du Doubs, and added first descents 20, 21, 22, and 23 to her illustrious resumé, including the long-considered unrunnable Pakidaille, just outside her front door. Oh, and we can't forget to mention the first and only descent of that "little" 100-footer in Ecuador, "La Cascada de Don Wilo." But "Nou" as she is known, not only styles the rapids she runs. Wherever she boats, she finds a way to embrace the local culture and make new best friends along the way. Maybe it's the French accent, maybe it's the toothbrush in her lifejacket... however she does it, Newman is charging in style… keeping almost all of us waiting to see what is next and chasing to keep up.
→ Read more about the GOAT in an interview here.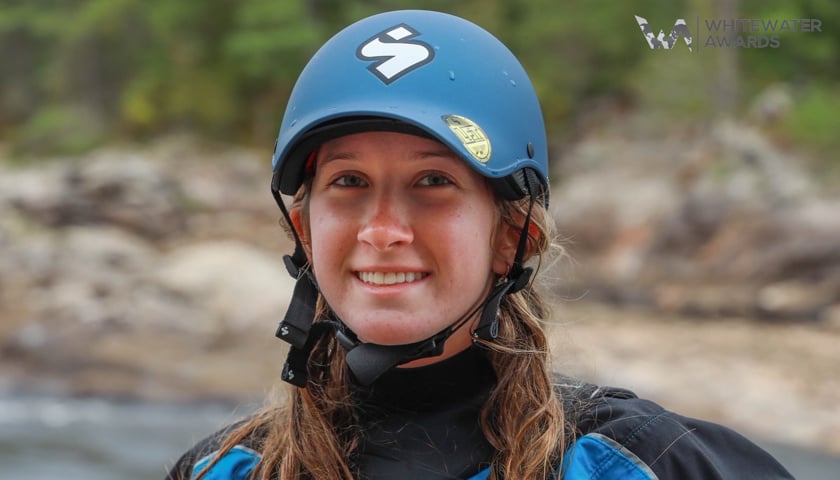 18-year old Ava Christensen hails from Charlotte, North Carolina, but this firecracker has spent the last two years with World Class Academy, honing her skills including making- and eating- pie, dancing up a storm, and crushing it in a kayak, whether making the hard lines look easy or twirling around in her XXX. This might be her first Grom of the Year title, but keep your eyes on this one; her reign has only just begun.
→ Get to know more about her paddling background and what motivates her to keep improving in this interview.
If the Kaituna River was a classroom, then George Snook would be at the top of the class. Geo earned his first Grom of the Year title with straight FIRE this year in 2020/2021. The young kiwi managed to sandwich in slalom training with laps of Huka Falls, and Tree Trunk Gorge, freefall on some of New Zealand's most iconic waterfalls, cobra flips, downriver play, Aratiatia, and more. If you're trying to get a hold of him, don't stress; he's out on the river right now. Please leave a message.
→ No doubt the paddling world will be seeing more of Geo. After this humble interview, it is clear there is no ceiling on what he'll accomplish.
FIRST DESCENT FILER CREEK, CANADA
Team Members:

Sandy MacEwan

Ben Marr

Edward Muggridge
Another stout unrun drainage in the BC Coastal Range, discovered on Google Earth, scouted from a cessna, and pursued for a first descent. But the planning didn't stop there - the logistics for getting into this range can be quite complex, though not for this crew. The only things they wished they hadn't forgotten were simple items like... bear spray.
→ Expedition teams are always looking for new experiences in new places. Read more from the Filer Creek First D & the top 3 finalists:
Filer Creek First Descent, Canada

Meta Incognita Mission, Canada

San Rafael Gorge, Ecuador
NEPAL RIVER CONSERVATION TRUST
The Nepal River Conservation Trust (NRCT) is a non-profit organization that was established by a group of concerned river guides who recognized the ecological and cultural damage that was taking place on Nepal's rivers at an alarming rate. Since its inception in 1995, the NRCT has worked towards conserving Nepal's Himalayan river system, preserving Nepal's cultural heritage, and developing an environmentally responsible river tourism industry.
→ Megh Ale, the founder and president of NRCT answers some questions in an interview here about current affairs in the Nepalese Himalayan Region and the fight to keep the Karnali River dam free.
FIRST

Alec Voorhees
The Untouchables, USA

Nouria Newman
Ulva Slide, Norway
RUNNER UP

Aniol Serrasolses
Portage Drop, Chile

Nouria Newman
Walibi, France
THIRD PLACE

Alec Voorhees
Coyote Falls, USA

Nouria Newman
Belleville, France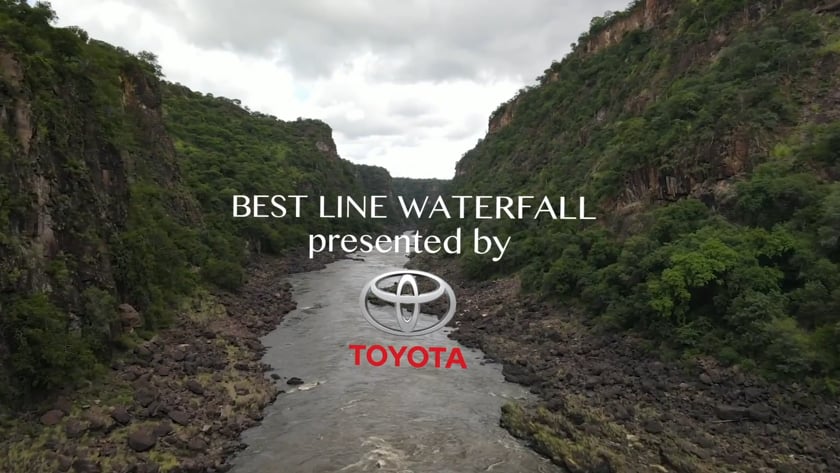 FIRST

Nouria Newman
Aldeyjarfoss, Iceland

Galen Volckhausen
First Descent Upper Rattlesnake Falls, USA
RUNNER UP

Anna Wagner
Outlet Falls, USA

Santiago Sandoval
Salto del Puma, Chile
THIRD PLACE

Nouria Newman
Flemings Drop, Norway
🇨🇱 Kilian Ivelic
Salto del Puma, Chile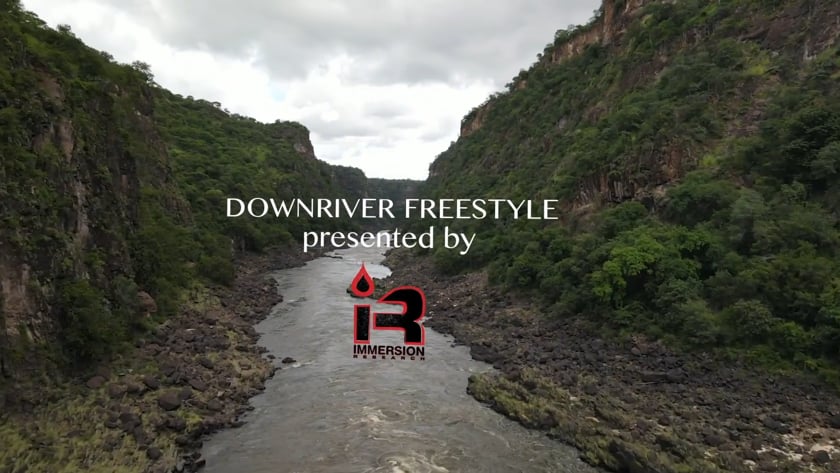 FIRST

Aniol Serrasolses
- NEW TRICK -
Double Dub

Nouria Newman
Silly Flip
RUNNER UP

Aniol Serrasolses
Back Flip

Nouria Newman
Freewheel
THIRD PLACE
🇳🇿 George Snook
Cobra Flip

Beth Morgan
Kick Flip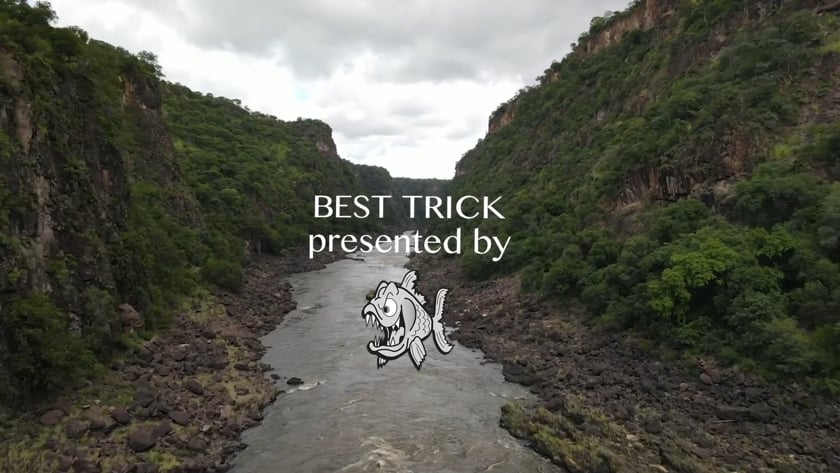 FIRST

Ben Marr
Airscrew Combo

Ottilie Robinson-Shaw
Space Tricky Loop
RUNNER UP

Dane Jackson
Pistol Flip

Ottilie Robinson-Shaw
Space Jam
THIRD PLACE

Tom Dolle
Airscrew Blunt Pistol

Ottilie Robinson-Shaw
C1 Backloop to Frontloop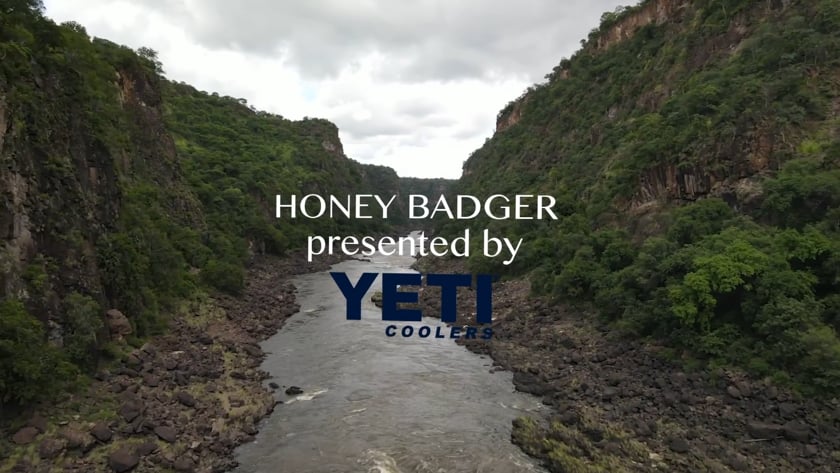 FIRST

Galen Volckhausen
Double First Descent in One Day
Upper & Lower Rattlesnake Falls, USA
RUNNER UP

Nouria Newman
First Descent
Don Wilo's Falls, Ecuador
THIRD PLACE

Johnny Chase
Rattlesnake Bite & Paddle Out
Dinkey Creek, USA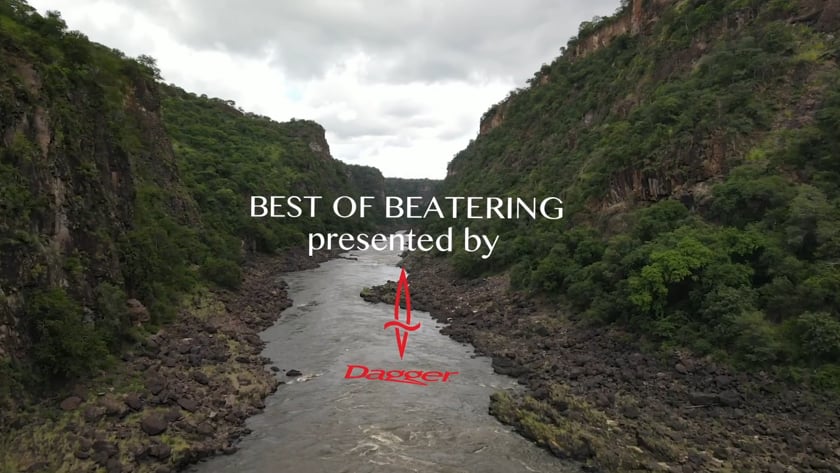 Remember:: ALWAYS paddle within your ability and have proper safety setup prior to any feature you are trying to run. Making this highlight reel is not the goal! SHRED SAFELY FRIENDS!
FIRST

Breiner Matiz
Over the Bars
Salto del Puma, Chile
RUNNER UP

Zack Mutton
Solo Kaituna Swim
Smoky Gorge, New Zealand
THIRD PLACE

Andi Brunner
Indus Beatdown
Rafa's Rapid, Pakistan
DANE JACKSON
Voted GoPro Photo of the Year for a second year running, Dane is constantly testing out creative angles to achieve unique perspectives. This year's photo is trying to get barreled while surfing rapid #11 on high water Zambezi.
→ We all know GoPro's are easy to lose, see how many of Dane's have gone in the drink and read interviews with the top 3 finalists:
Dane Jackson

Carson Lindsay

Breiner Matiz
JOHN WEBSTER
Webster began as a staff photographer at a rafting company on the Payette River in Idaho with no whitewater experience, shooting images for the beloved paying "custys". A strong work ethic and an innate passion for his work has propelled him into a career in photography, shooting beautiful images of his home rivers and beyond.
→ In his interview, Webster says that if he weren't a photographer, he would rather be a fighter pilot... or a pressure washer. Read more of the sarcasm from this native Idahoan here.
DAVE WELLS
Dave's winning fairytale shot is what dreams are made of.
→ Read more from him and the top 5 finalists.
Dave Wells

John Webster

Pedro Astorga

Mike Dawson

Paolo Avila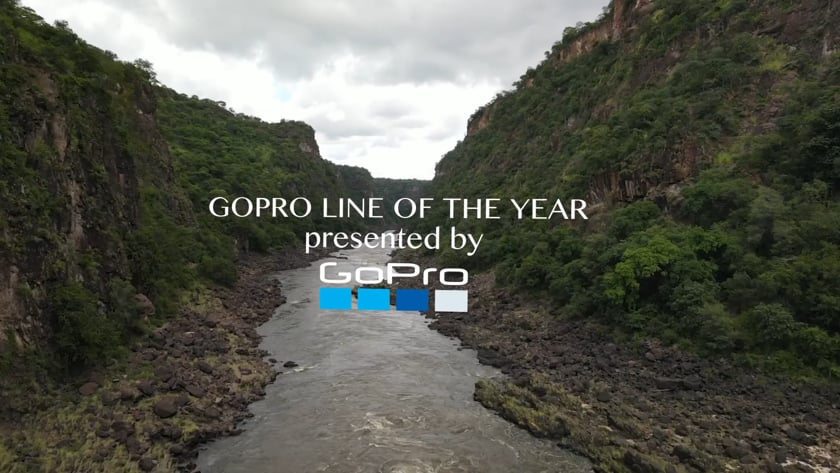 FIRST

Aniol Serrasolses
Portage Drop, Chile
RUNNER UP

Alec Voorhees
The Untouchables, USA
THIRD PLACE

Ben Marr
The Minus Rapids, Zambia
KWANZA: THE DROWNING DIAMOND OF ANGOLA
film by Mike Dawson
---
"When Olympic kayaker Mike Dawson heard rumors a river the size of the Zambezi hidden in West Africa he set in motion an ambitious plan to travel into the heart of Angola on the adventure of a lifetime to attempt the rivers wild rapids. 'Kwanza' is the story of that journey. An odyssey from the highlands of Zambia, through the deserts of Namibia, and into the rawness of Angola. Traveling behind the iron layer of bureaucracy, into the aftermath of a 27-year Civil war that raged across the wild Savannah's and onto a river is laden with huge rapids."
Dawson shared in our interview with him that he actually prefers taking photos over film. However, he believes it is important to share our stories as kayakers about the places we visit while pursuing our passion.
→ Read the full interview with Dawson and the top 3 finalists here to learn insight into film making and their motivation behind each film. Each film available at the respective links below:
Kwanza: The Drowning Diamond of Angola a film by Mike Dawson
The Tears of Shiva a film by Mikel Sarasola
This Is Only the Beginning a film by SEND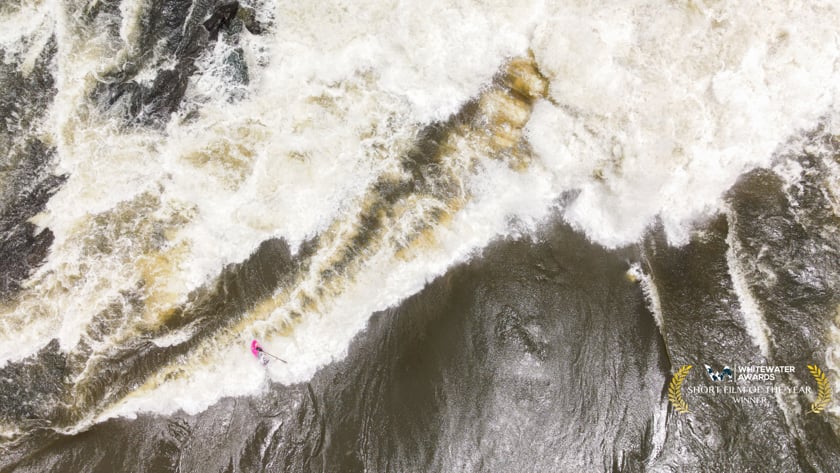 film by SEND
---
The boys from SEND went down to the Zambezi in search of flows inspired by some of the legends in paddling from the 90's, hoping to see some features only evident when the levels rise. In addition to the imminent damnation project on the river, the boys decided to stick around for a while and see what they might find.
→ Sharing short stories about the places we visit are common amongst the creators of the top 3 Short Films of the Year in interviews here. Each film available at the respective links below:
Zambezi High Water a film by SEND
Pakidaille a film by Nouria Newman
Uno y Ninguna Más a film by Mikel Sarasola