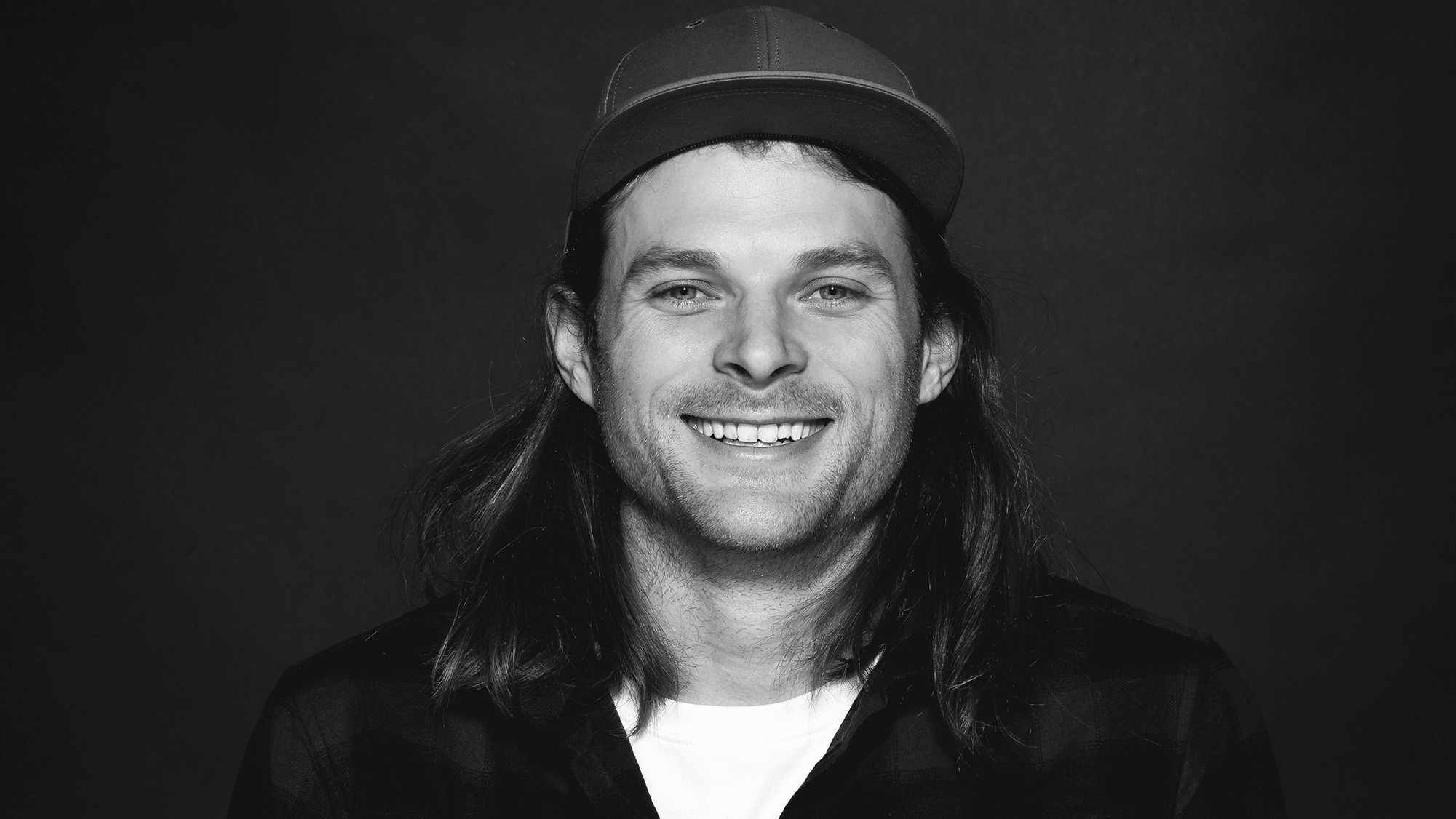 Benny (CAN) was voted ROTY 2018 for his full-on year where he is accused of doing nothing with his life - except kayak. He has been influencing the kayaking community for years with his diverse paddling abilities and thoughtful decision making, thriving on big water and flooded rivers but it does not stop there. Throughout this single season, some of his accolades include a First Descent of Scimitar Canyon in Canada's NW Territories, the Murchison Falls section of the White Nile, two Stikine laps in one day (with the Serrasolses bros) and many more laps throughout Stikine season, his ability to continue to push and influence the freestyle scene spending several months on the Nile in Uganda and on the Zambezi in Zambia, also spending time surfing big waves in France, and on his home turf in Quebec and Ontario, Canada, and managing to huck himself off 107ft (33m) Alexandra Falls in Canada. Benny also found himself in Pakistan on the Indus River, and those who were with him say "Benny stepped into another dimension" when he First D'd 3 new rapids - one of which has been named Benny's Fun House.
[O] Miles Clark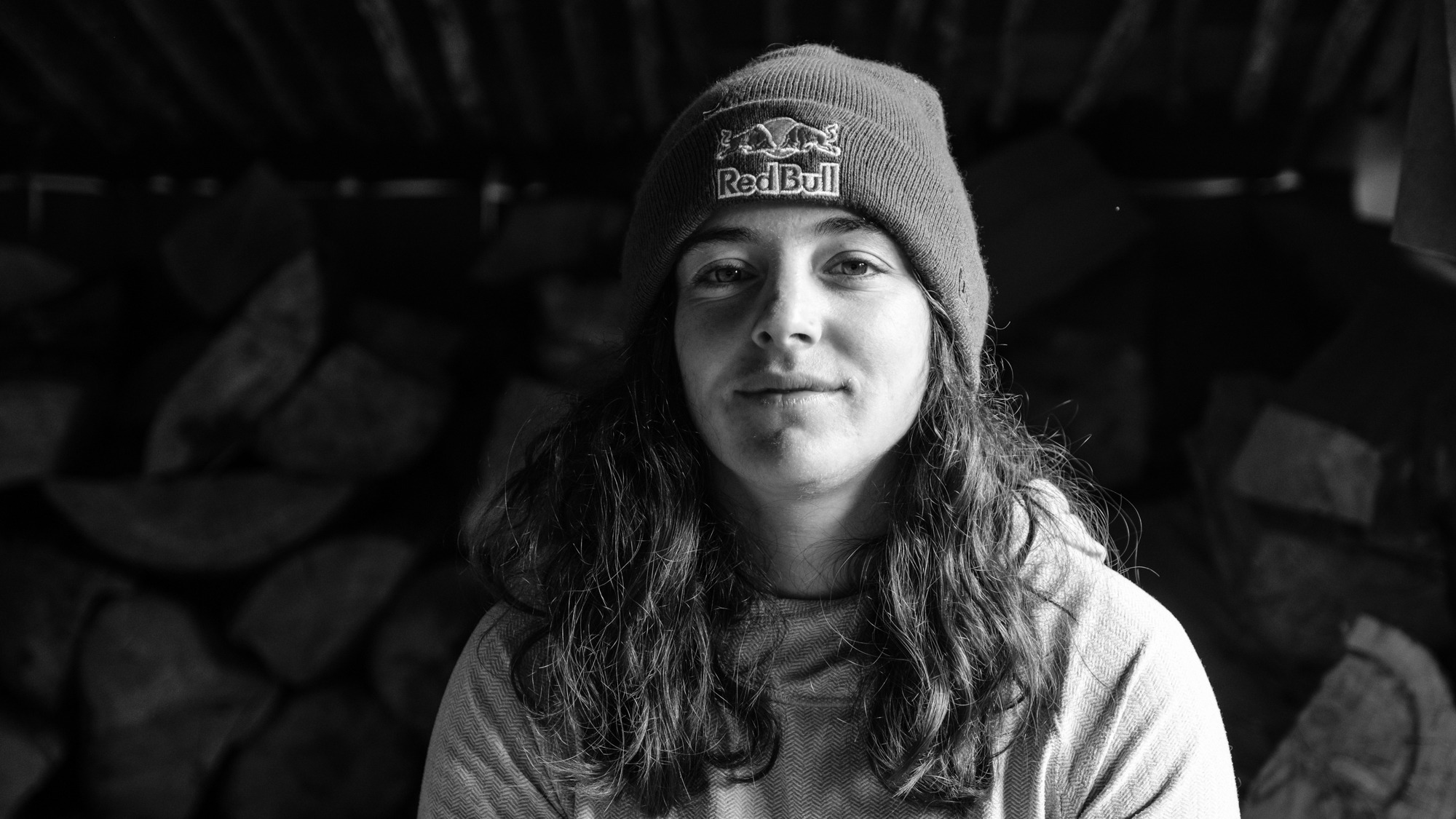 Nouria (FRA) continues to inspire the entire paddling community with her impressive skill set, charging attitude, dedication to her own paddling, and emphasis on mentorship. In 2018, Nouria shifted focus from slalom competition to technical creeking, big water racing, freestyle & big wave surfing, as well as expedition kayaking.  Nouria was voted Rider of the Year for the second year in a row and it looks like there is no chance of slowing down. Some accolades from her past season include first female descent of Horsecock Falls on the Rio Manso in Argentina, but also having successful decents of Newen Falls, Tomatita, Demshitz Drop, and a todo Rio Florin. Nouria took part in the Rio Diamante Expedition in Argentina (accompanied by Ben Stooksberry & Matias Lopez) where she achieved the second decent of the rapid Parque Jurassico. She also crushed the California season running East Kaweah, Royal Gorge, Upper Cherry x3, West Cherry, and Fantasy followed by a season in B.C. that included Dipper Creek, the Stikine, and the Clendinning.
[O] Erik Boomer
ANIOL SERRASOLSES | NOURIA NEWMAN
Serrasolses (ESP) Alexandra Falls, Hay River, Canada
Newman (FRA) Horsecock Falls, Rio Manso, Argentina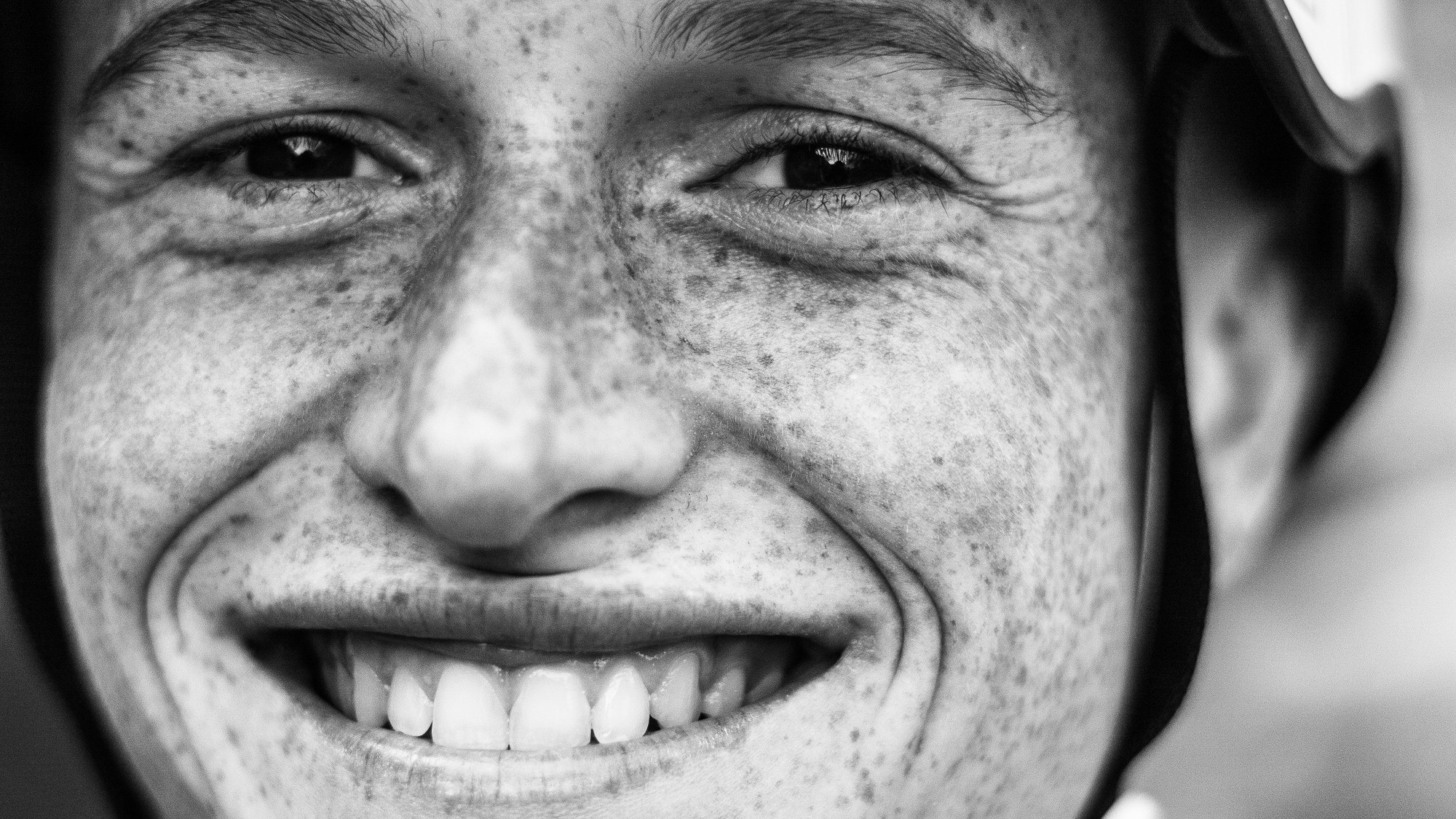 Voorhees (USA) was voted the most outstanding up and coming shredder for his 2018 season that included stepping up to some big waterfalls and sending some stout rapids.. usually while shredding with his older brother Alec. Together they are always looking for an excuse to go kayaking.. be it in a freestyle kayak, or in a creek boat, racing, running waterfalls or rapids. If Hayden isn't pushing his own kayaking he can be found at Kelly's Whitewater Park where he teaches kayaking to the youth in Idaho. If he's not in the water he's crushing turkeys at the local bowling alley. Pay attention to Hayden, as he is not a Grom anymore!
[O] John Webster
FIRST DECENT OF SCIMITAR GORGE, NORTHWEST TERRITORIES, CANADA
Ben Marr (CAN), Gerd Serrasolses (ESP) Aniol Serrasolses (ESP), and Chris Korbulic (USA)
Scimitar Gorge, North Fork of the Ram River, Northwest Territories, Canada
Geltman (USA) Louis is an environmental lawyer at his day job, working with organizations that are fighting to protect the places we all love and recreate, but he does not miss a lap on his local PNW classic even if it means a high water, dawn patrol lap before the work day starts.  As policy director for Outdoor Alliance Louis is making an impact at the state and national level working to educate those around him in the paddling community and influence decisions that will have a lasting effect on how we treat planet Earth.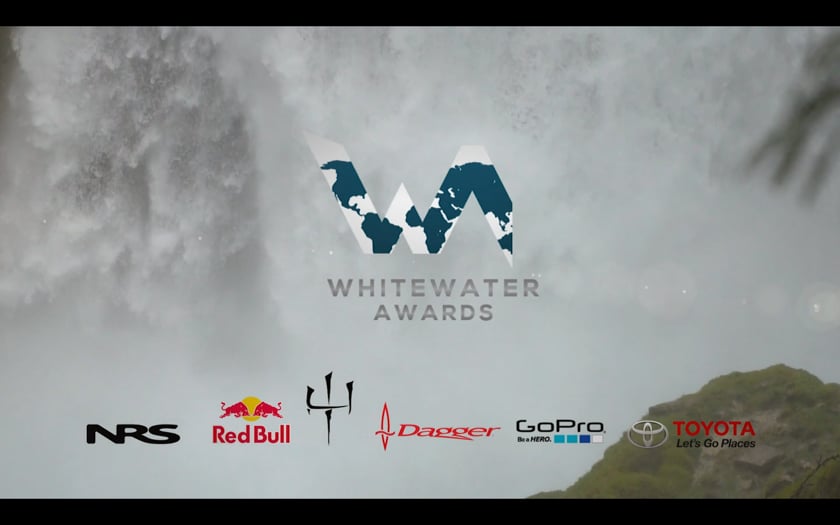 BENNY MARR | NOURIA NEWMAN
Marr (CAN) First Decent of The Wall Rapid, Indus River, Pakistan
Newman (FRA) 2nd Decent of Parque Jurassico Rapid, Rio Diamante, Argentina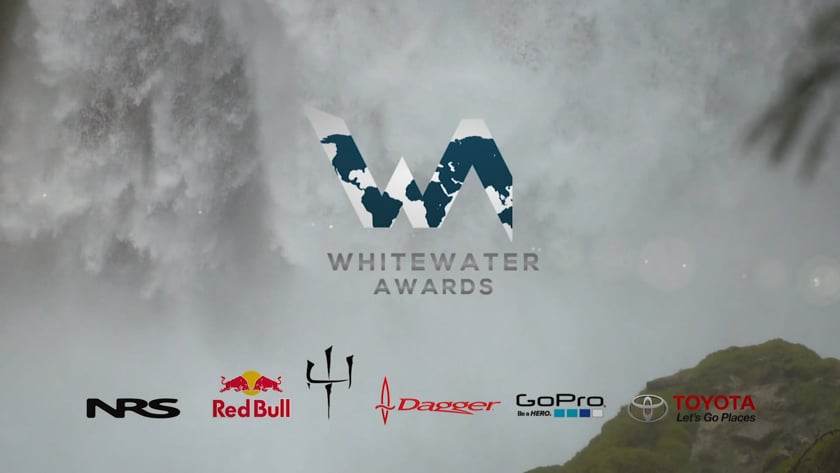 Serrasolses (ESP) Stern Mount GoPro, 107ft (33m) Alexandra Falls, Hay River, Canada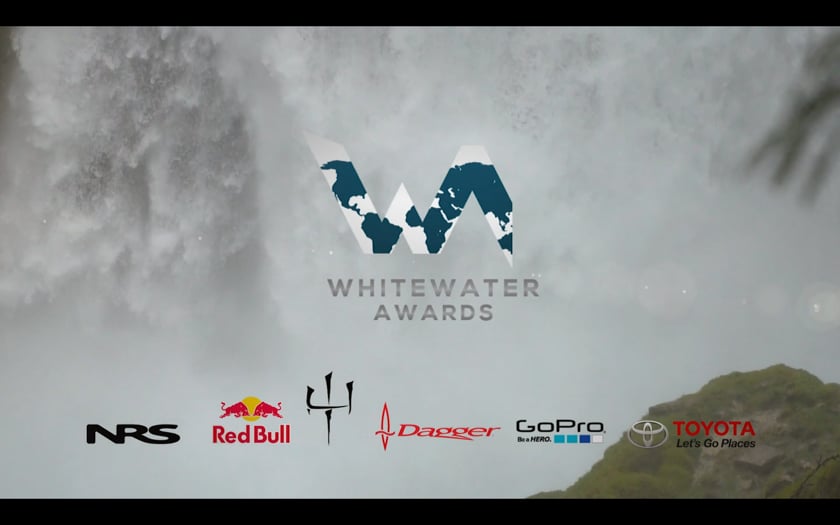 DANE JACKSON | DARBY MCADAMS
Jackson (USA) Rear Freewheel, Side Chic Falls, Rio Alseseca, Mexico
McAdams (USA) Freewheel, Boulder Sluice, Little White Salmon, United States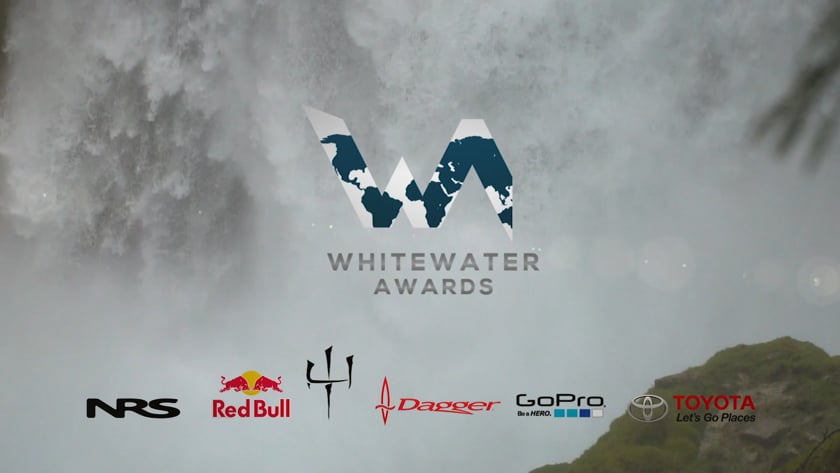 DANE JACKSON | ADRIENNE LEVKNECHT
Jackson (USA) KY, Dream Wave, Nelson River, Canada
Levknecht (USA) KY, Nile Special, White Nile River, Uganda
Gerd Serrasolses (ESP), Aniol Serrasolses (ESP), Ben Marr (CAN)
The Grand Canyon of the Stikine River is a remote river canyon in Northern BC that is traditionally paddled as a three day, two night river trip through one of the gnarliest, most continuous stretches of whitewater known. This crew succeed in doubling down, accomplishing an unheard of two laps in one day.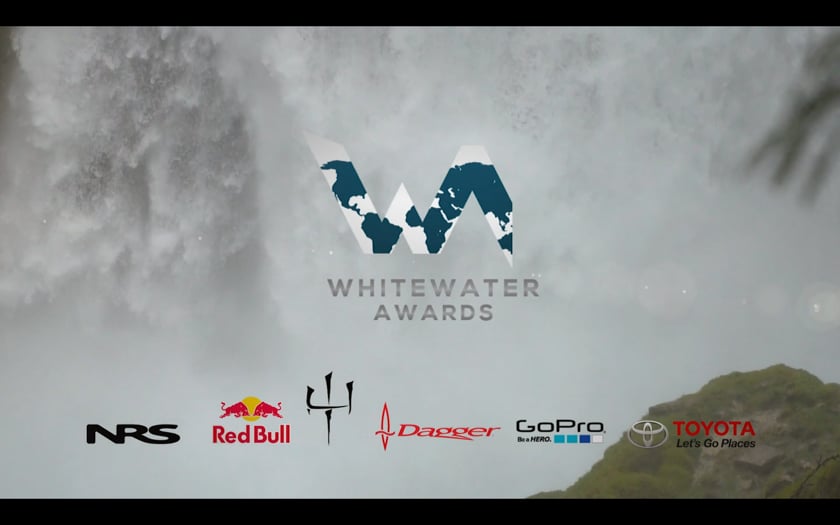 Serrasolses (ESP) Chaos Rapid, Tumwater Canyon of the Wenatchee River, U.S.
Looking over the edge of the Scimitar Gorge during the first descent of the North Fork of the Ram River in Canada's Northwest Territories.
Korbulic (USA) may be known more for his many gnarly first descents, long expeditions, and stout history of river exploration, but he has equal the skill with his stunning images as a photographer. Chris shares his awesome life experiences through the lens of his camera. He lives out of a van to promote his nomadic lifestyle and be ready to send it in search of adventure at a moment's notice.
Paddlers Ben Marr and Rush Sturges on the banks of the Indus River, Pakistan during the Legacy 2017 Indus River Expedition.
Gerd Serrasolses (ESP), Aniol Serrasolses (ESP), Ben Marr (CAN), Trent McCrerey (USA), Edward Muggridge (CAN), Louis Bissonnette (CAN), Billy Thibault (CAN)
Aphelion: the point in the orbit of a planet, asteroid, or comet at which it is furthest from the sun.
- Torryd
"In November 2016, fresh from winning the extreme kayaking world title, Spaniard Aniol Serrasolses, New Zealander Mike Dawson and Irish filmmaker Ciarán Heurteau headed to Pakistan to attempt a descent of the fabled Rondu Gorge, on the Indus river. Hidden behind a wall of political & security factors meant it had been 8 years since the last expedition, lead by American Ben Stooksberry, ventured into the gorge. Since then Pakistan's perceived reputation off the water had stopped any planned trips into the North Pakistan state of Gilgit Baltistan in their tracks. Follow Aniol, Mike and Ciarán as they make their way down the Indus river."
- Twelve Productions