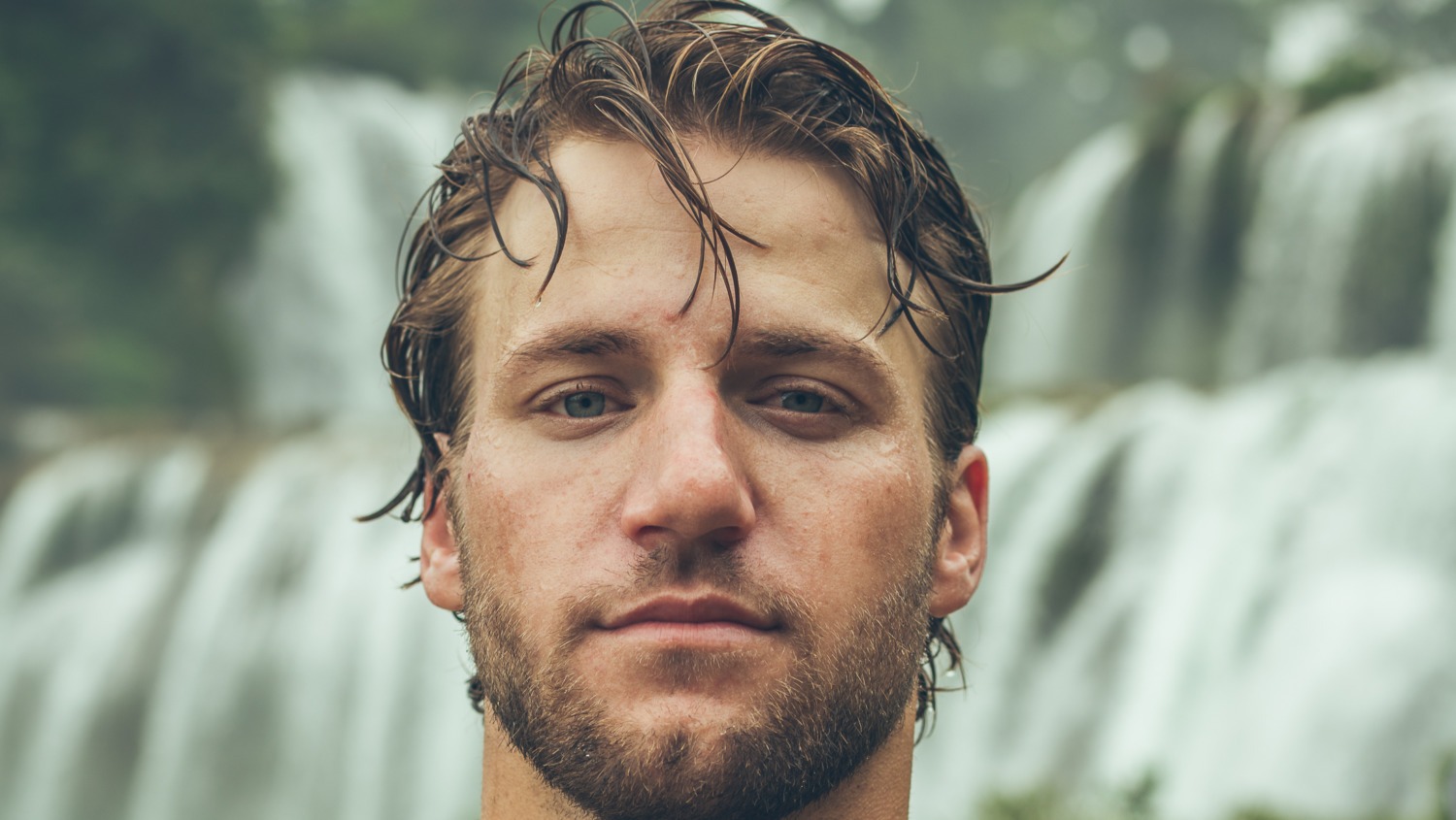 DANE JACKSON
For many years Dane Jackson's name has been in the conversation about being the Best Kayaker in the World. This year he left no room for anyone to doubt that.
Dane established himself as the 2020 Male Rider of the Year with a year of accomplishments that has never been done in the history of the sport. Dane compiled multiple World Champion titles in several disciplines, shattered race course records, had a near perfect race season, had a first decent on one of the gnarliest and biggest rapids ever run, and went on a stout tour ending in firing off the 2nd tallest waterfall ever kayaked. See more from his season in this interview.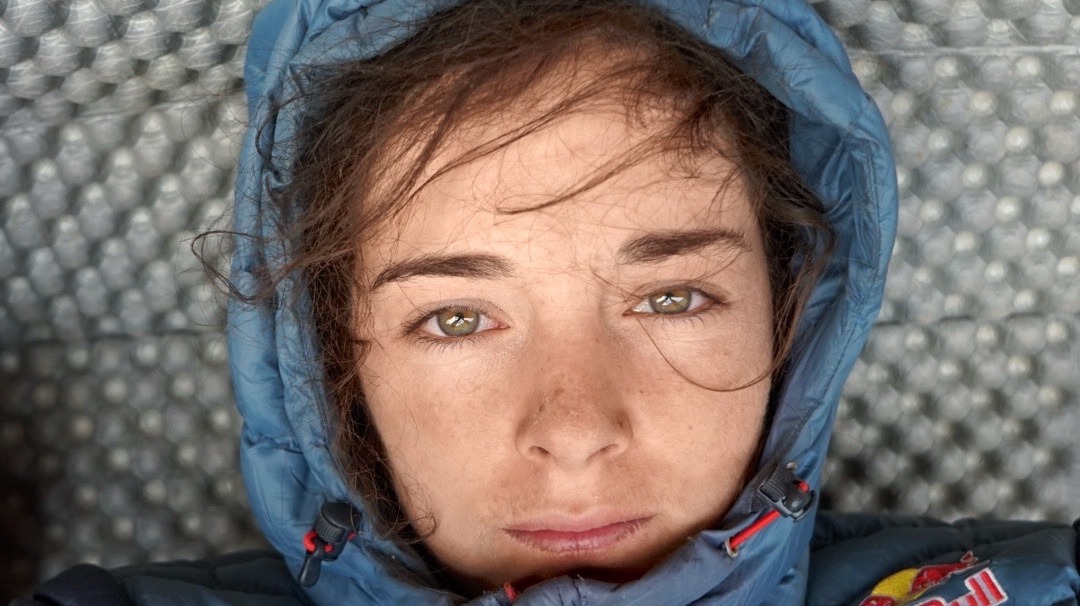 NOURIA NEWMAN
Nouria is on absolute FIRE and at the top of the kayaking game. She is redefining what it means to be an athlete pushing the sport of kayaking and leaving gender biases at the door. With an incredible season, she continues to inspire and push everyone to change what is believed to be possible.
Learn more about her favorite rivers from our interview with this paddling phenomenon here.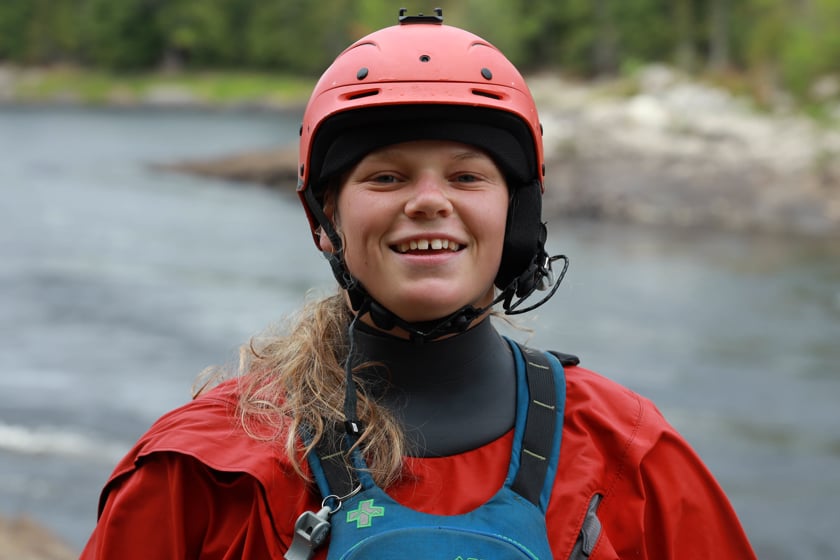 RACHEL BUYS
Rachel takes her first Grom of the Year title! Those who paddle with Rachel say she is not only one of the most joyful kids you'll run into, but that she is a talent in her kayak and routinely having the most fun no matter what stretch of river she finds herself on.
Read more from an interview from this fun, well spoken kid here.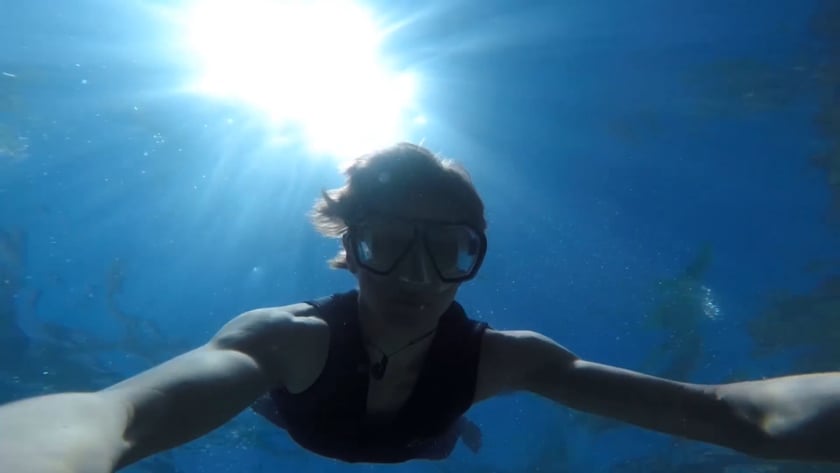 JEREMY NASH
Jeremy is voted by his peers for his second Grom of the Year! Winning Grom of the Year last year just poured fuel on the FIRE as he excelled in river running and is tearing up the downriver freestyle scene! Crazy, this ripper just graduated High School !!
Learn more about this inspiring young paddler right here.
FIRST DESCENT NOEICK RIVER, CANADA
Team Members:
Chris Korbulic

Jules Domine

Sandy MacEwan

Ben Stookesberry
Each of these individuals are known to not shy away from the savagery of missions that most won't endure and consider impossible. These boys on a team together tackled a glaciated and impassable canyon in the Coastal Range of BC.
Each one of them claims the mission would not have happened without each of the other's unique and specific energy along for the trip. This team of humble athletes shared some of what makes them tick and why they travel to these remote locations!
SAVE THE SOUTH FORK SALMON COALITION
Save the South Fork Salmon (SSFS) has been helping spread information and give updates to the river community about a mining project that is currently still moving forward on the headwaters of the South Fork of the Salmon River, Idaho, USA. These dedicated folks are using their precious time to look at the big picture and stand up to senseless greed. They are defending what is important to all of us and setting an example each of us should consider following.
As kayakers, "We have a unique perspective on natural forces, a deep knowledge that can provide important perspective on these kinds of issues." - SSFS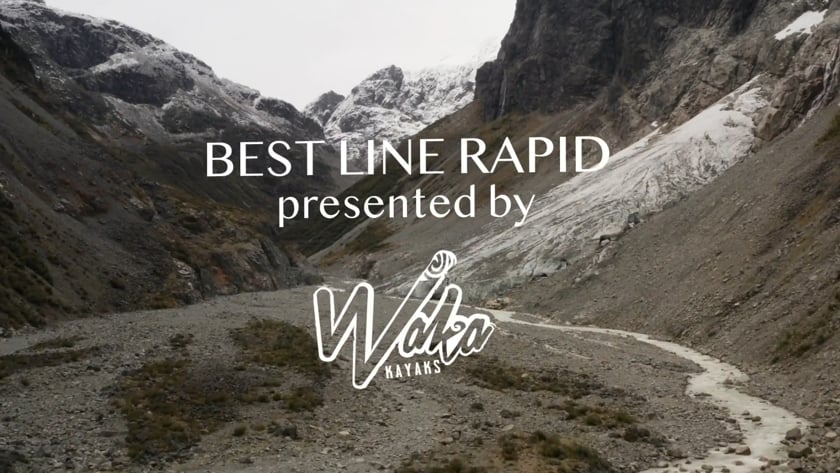 FIRST
› Dane Jackson

Malupa, Indus River, Pakistan
› Nouria Newman

Upper Passer, Passer River, Italy
RUNNER UP
› Ben Marr

Site Zed, Stikine River, Canada
› Nouria Newman

Devil's Slide, Sorba River, Italy
THIRD PLACE
› Aniol Serrasolses

Triple Drop, Kern River, USA
› Nouria Newman

Thilo's Rapid, Oh Soloing Chu River, Tibet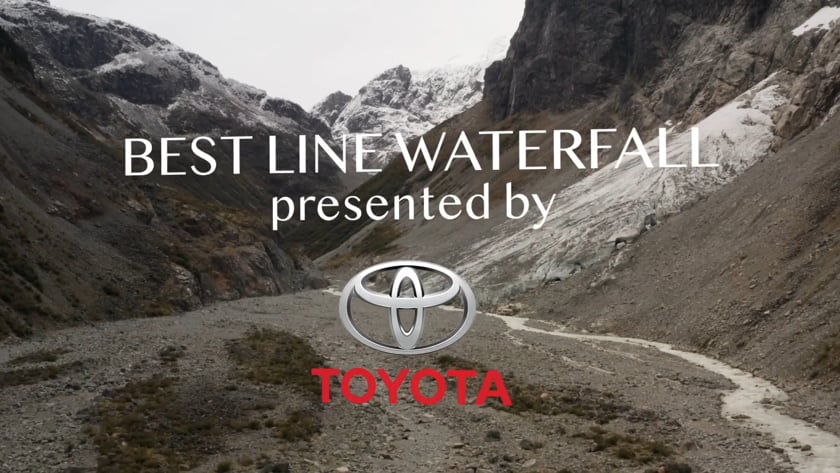 FIRST
› Nouria Newman

Second Decent Pukima Falls, Indonesia
› Dane Jackson

First Decent Salto Del Maule, Chile
RUNNER UP
› Nouria Newman

Saut du Doubt, France
› Hayden Voorhees

Salto Del Puma, Chile
THIRD PLACE
› Mariann Saether

Money Drop, Norway
› Galen Volckhausen

First Decent Pukima Falls, Indonesia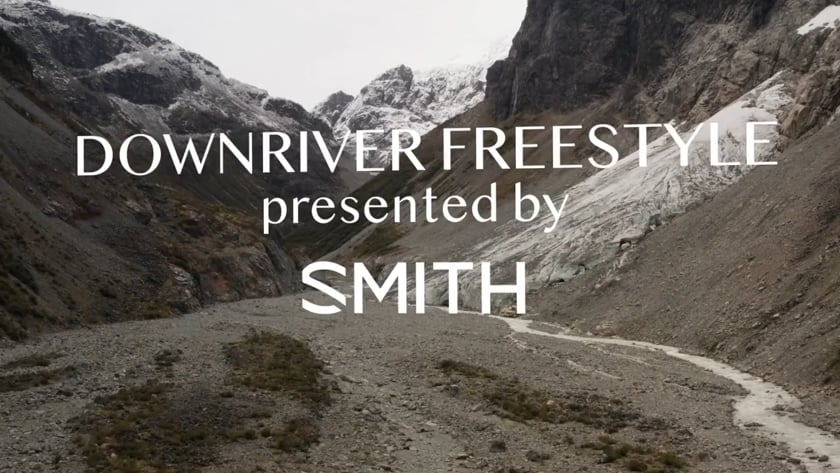 FIRST
› Aniol Serrasolses

NEW TRICK → Orbit Flip
› Nouria Newman

Kickflip to Surf to Spin
RUNNER UP
› Dane Jackson

Pistol Flip
THIRD PLACE
› Aniol Serrasolses

Back Panam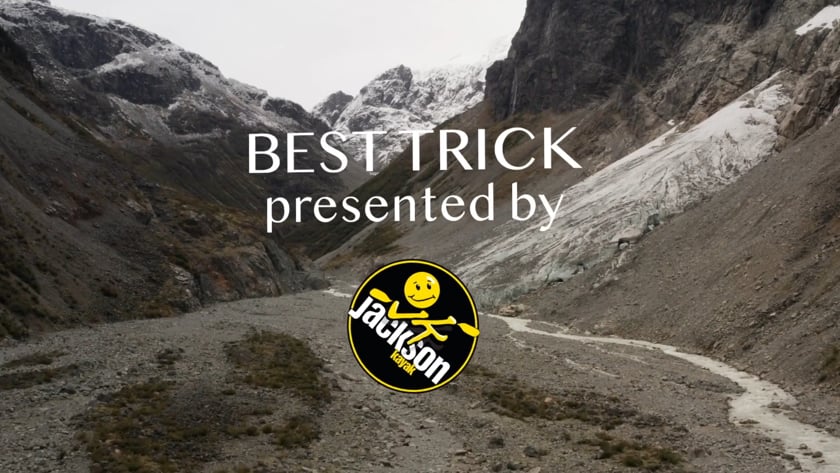 FIRST
› Natalie Anderson

Back Panam
› Dane Jackson

Pistol Flip
RUNNER UP
› Brooke Hess

Helix
› Tom Dolle

Blunt to Pistol Flip
THIRD PLACE
› Brooke Hess

Airscrew
› Kalob Grady

Airscrew to Airscrew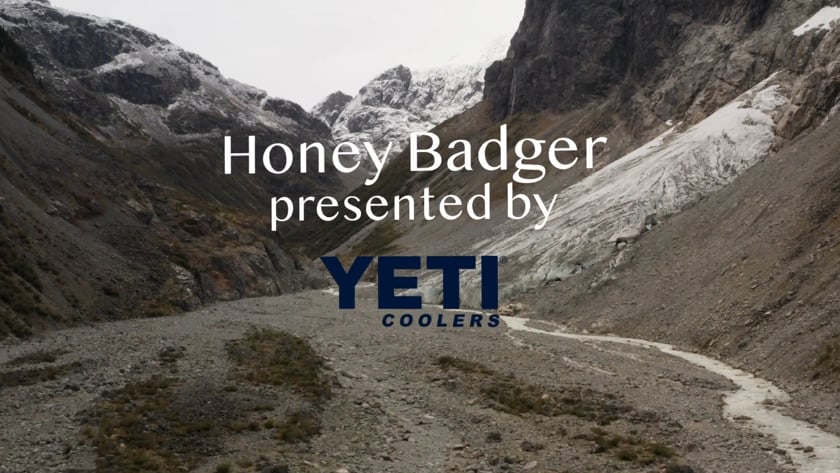 FIRST
› Evan Garcia
Isaac Levinson
& Ben Marr

Record High Water Decent Little White Salmon River, USA
RUNNER UP
› Trent McCrerey

Sunset Falls, Skykomish River, USA
THIRD PLACE
› Nouria Newman

First Decent Chute Cradoc, Canada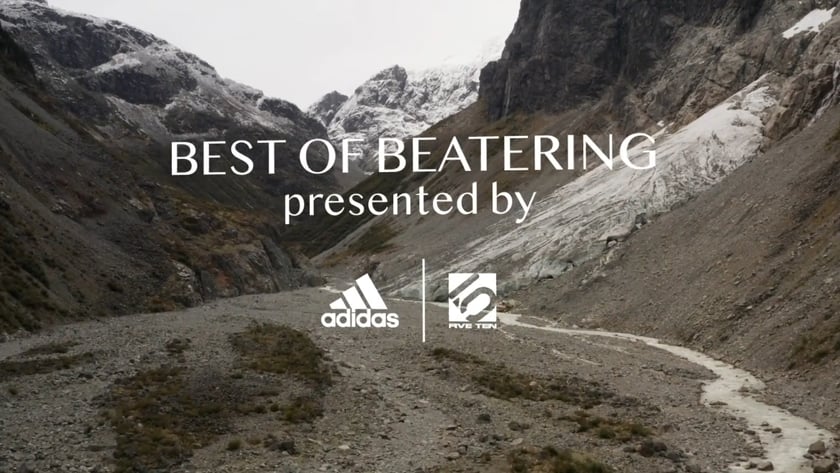 Remember:: ALWAYS paddle within your ability and have proper safety setup prior to any feature you are trying to run. Making this highlight reel is not the goal! SHRED SAFELY FRIENDS!
FIRST
› Chris Loughran

50/50 Ashlu River, Canada
RUNNER UP
› Aniol Serrasolses

Huka Falls, Waikato River, New Zealand
THIRD PLACE
› Dane Jackson
& Carson Lindsay

Stookesberry's Rapid, Indus River, Pakistan
Dane was voted the GoPro Photo of the Year for this banger he took from his paddle blade during a Clean Blunt on Skookumchuck Narrows in Canada. Read more from Dane here. 
CHRIS KORBULIC 
Chris was inspired by the love of photography from his mother who was a photojournalist, but he has forged his own path with photography. He continues to do incredible work with his camera showing off all of the incredible places kayaking takes him and those he travels with.
Read more about Chris and his photography in an interview here. 
JOHNNY CHASE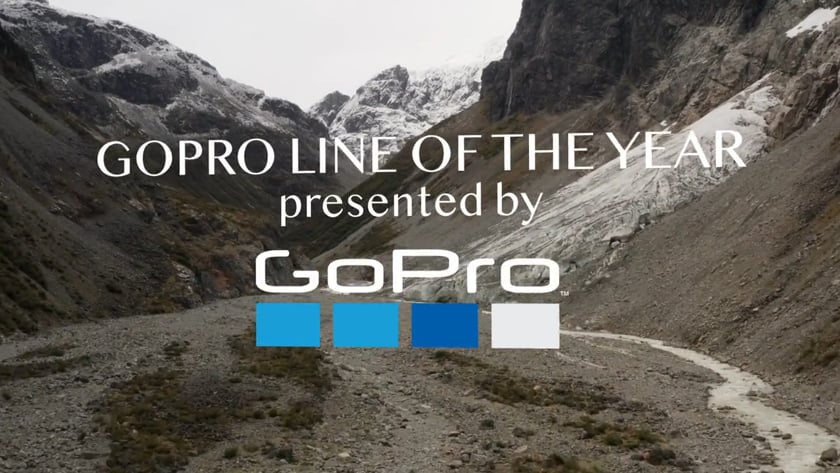 FIRST
› Ben Marr

Site Zed, Stikine River, Canada
RUNNER UP
› Hayden Voorhees

Salto Del Puma, Rio Fuy, Chile
THIRD PLACE
› Galen Volckhausen

The Big Right, Mekong River, Laos