Presented by
---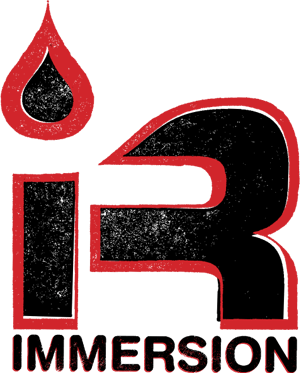 In order to get the beautiful imagery that is seen in Whitewater Kayaking, there is a lot of behind the scenes work, countless environmental factors, and challenges with accessibility. The folks working to show the world what goes on in our community deserve a big shoutout, because without their dedication and talent it would be impossible to describe the places we get to see and marvel at as paddlers.
---
Chris Korbulic
---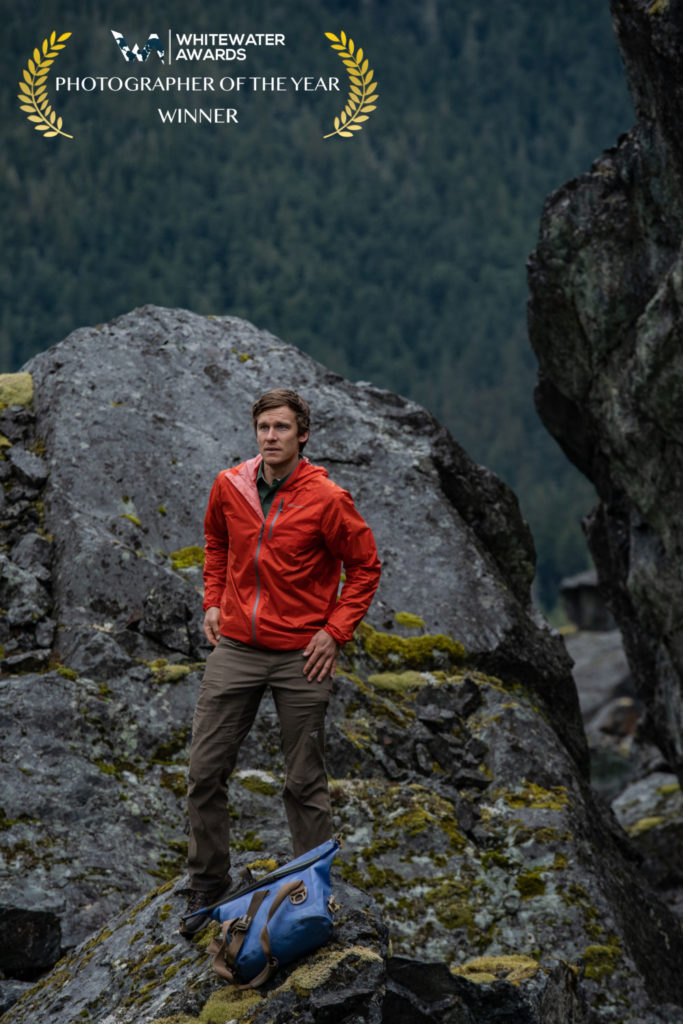 Whitewater Awards: Where are you from?
Chris Korbulic: Born and raised in Gold Hill, OR

WA: Do you have siblings? Do they take photos? Kayak?
CK: My older brother takes pictures of his awesome and wild kids, and I love seeing them but we don't get to paddle together.

WA: Where do you live now?
CK: I live in Corvallis, OR in a house now but the lease is up in a month. We are moving to either Hood River or southern Oregon in our mobile living/office/studio space, my Airstream dream!
WA: What do you do professionally?
CK: I have the extreme fortune of being able to make the imperfect storm of circumstance, hard work, and love of rivers into a profession of kayaking and photography. I also occasionally take on other photo and video work to fill in the gaps.

WA: Favorite type of photography to shoot? Action, Portrait, Landscape?
CK: Without risking sounding too esoteric and artsy, I like trying to shoot portraits of action in a landscape.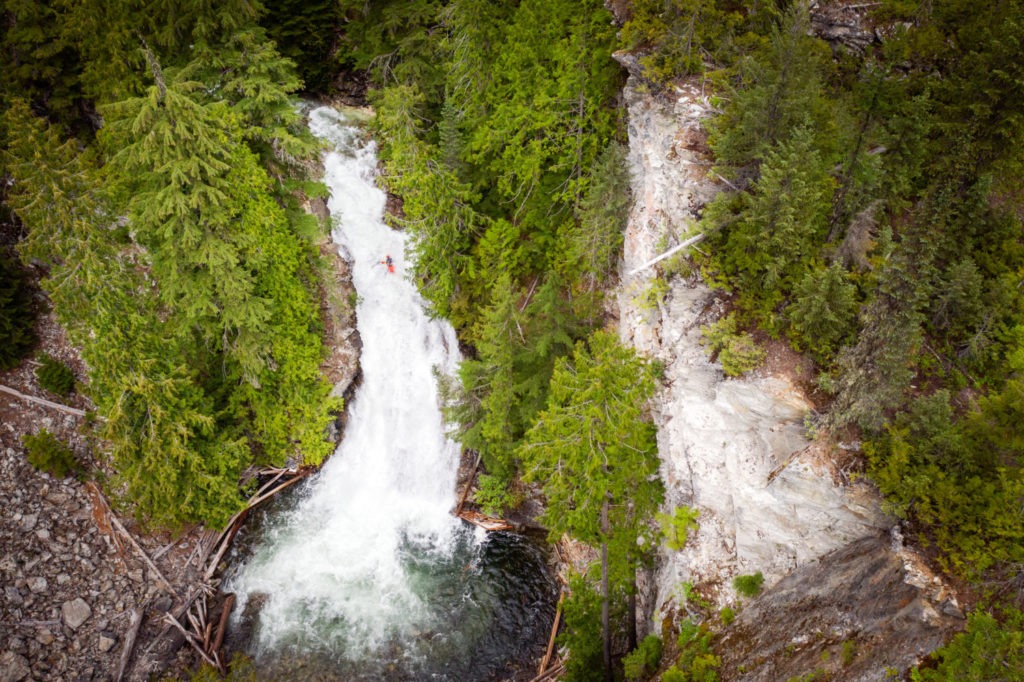 WA: When did you start shooting? How'd you get into it?
CK: My mom was a photojournalist and still has a camera(phone) on her at all times, so I grew up with cameras around and going on river trips. I started getting into photography after high school when I started paddling more on different rivers. I wanted to share those places and stories with my family and friends, so I got my first digital camera. It was a Canon Powershot the size of a credit card. It's one of the few sentimental objects I still hold onto, and I can't believe my first published photo came out of that little thing.
WA: Camera – favorite, what do you use? Always use same camera or different ones for different situations? Most common lens?
CK: I love my phone camera and wish I could use it for everything, but I don't know how to do that yet! Now I pretty much always bring my kit of a Sony A7riii, 50mm, 70-200, and a 16-35 that I probably use for at least 75% of my favorite shots.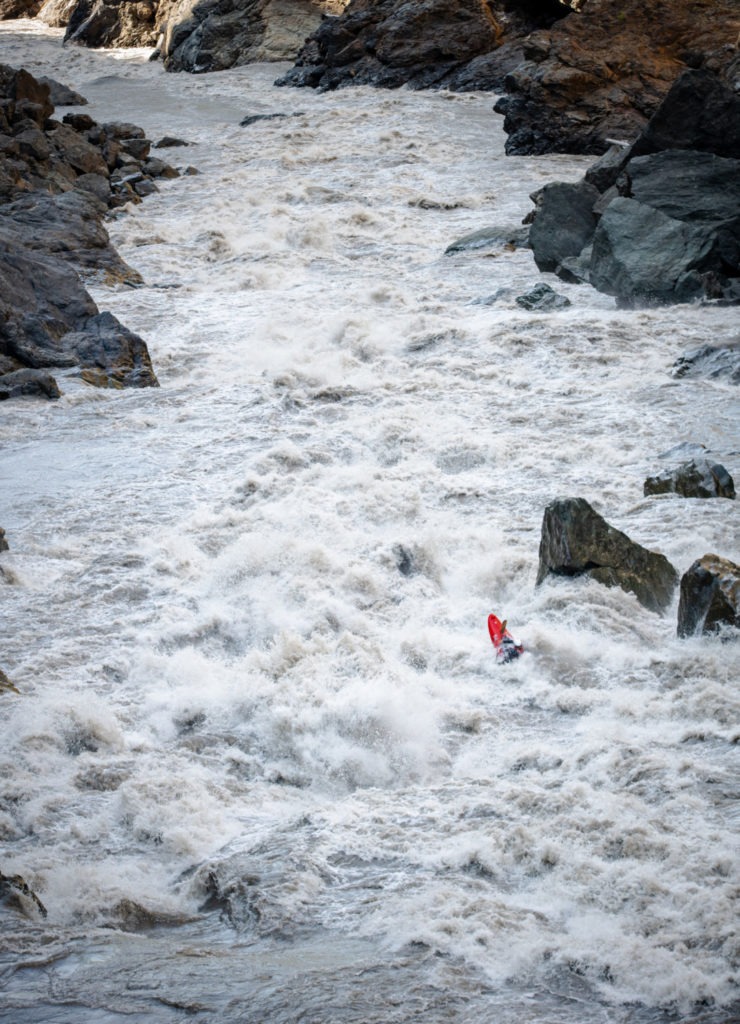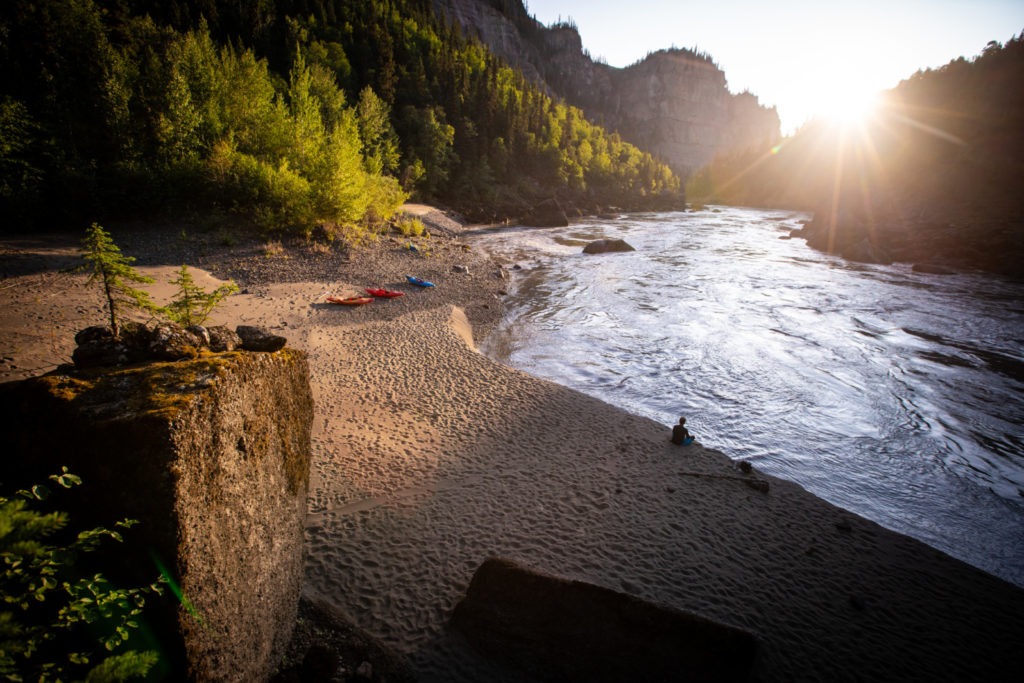 WA: The shot that got away?! Or are we still going to see it?!
CK: There have been a lot of those! I feel like I have at least one of those almost every time I go out with a camera. One that still sticks with me was around the corner from the exit of the Scimitar Canyon in NWT, Canada. Benny, Aniol, Gerd, and I took a break at the exit of the gorge, then immediately around the corner after putting on again there was this incredible ridge with streaked karst columns and forested platforms at a U-curve in the river and golden afternoon light. One of the most epic spots on that river for sure….that I'll always remember.
WA: What motivates you to take out the camera / take it on the expeditions when it's an extra piece of weight!?
CK: I think I'm just as addicted to trying to make images on the river as I am to adventuring on the river. Though I definitely still love kayaking, photography is part of the whole experience for me and I don't feel as satisfied if I haven't also challenged myself to make a good image. As kayakers we go a lot of places not many people see or have the ability to visit, which is why many of us love it so much, and I still love to try to share some small pieces of that experience with others.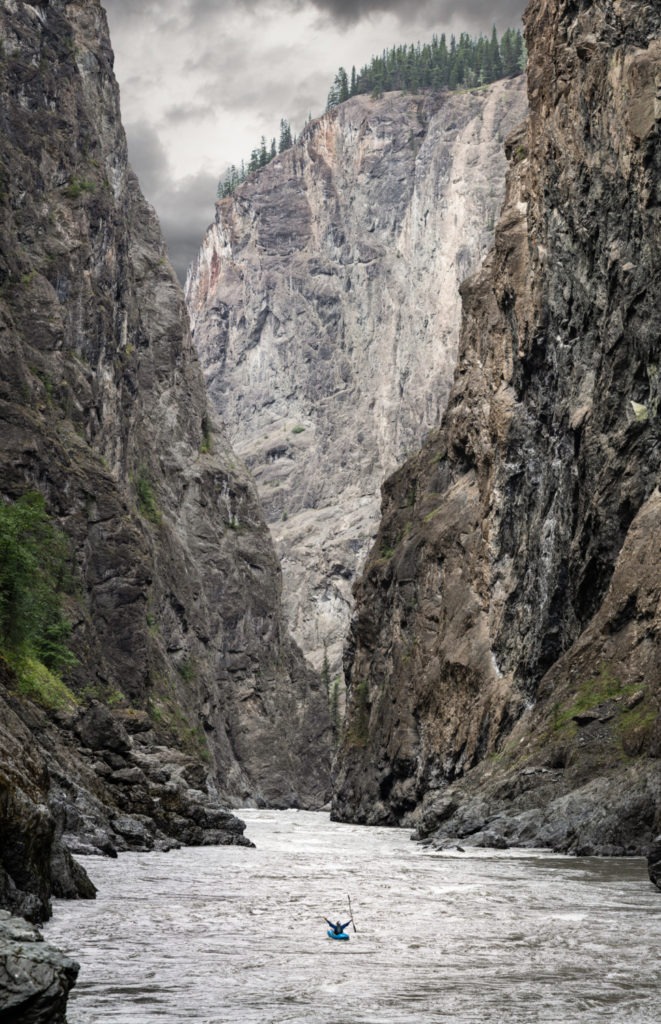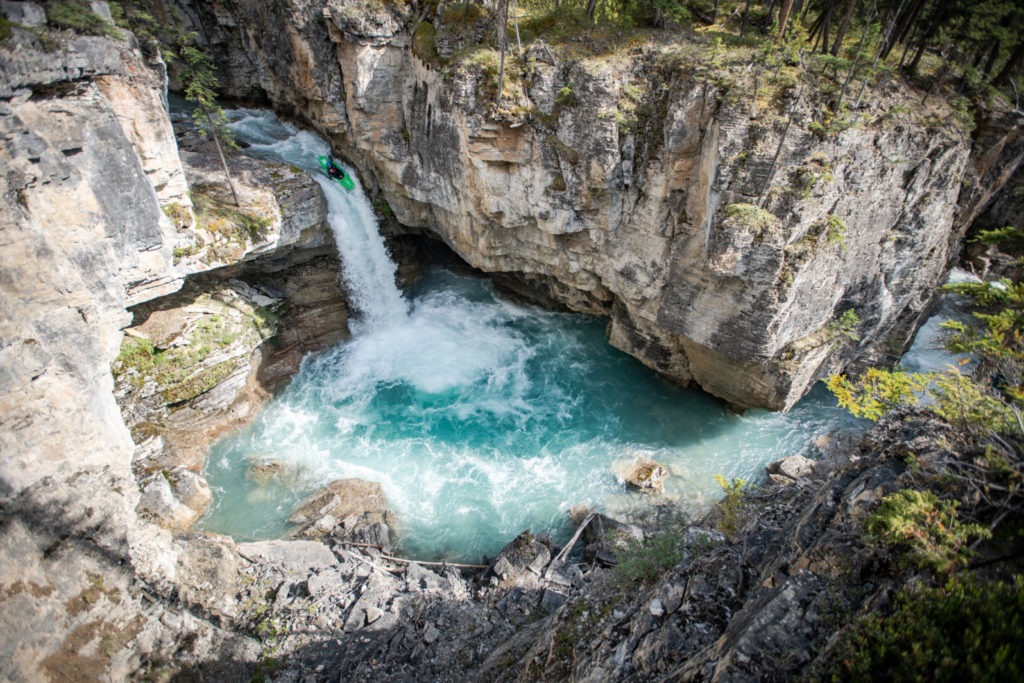 WA: Best way to store your camera in your kayak? How best to store it when not kayaking?
CK: I still buy watershed bags because there really is no better way I know of.
WA: Best way to keep warm on expedition?! How do you make sure you have battery power? Bring separate charger / solar (if so what's best solar charger to use)? How many batteries for an expedition like Noeick? Do you sleep with your batteries / camera?
CK: It's easiest to stay warm on a tropical expedition! But in the cold I try to layer wisely, keep my activity at a sweat-free but warm level, eat/hydrate enough, tell my self I'm warm and breathe through it, but often it's just not possible and you're going to be cold.

For the camera, I do bring a little power bank to recharge a few batteries, but I also bring a lot of batteries, just to be sure. For the Noeick the battery approach, and general trip style, was new to me. We carried a big lithium battery to stash at our basecamp/foodcache on the river before the trip so we'd be able to recharge all batteries and ourselves for the second part of the river.

On cold nights I do keep batteries close to my body in a pocket.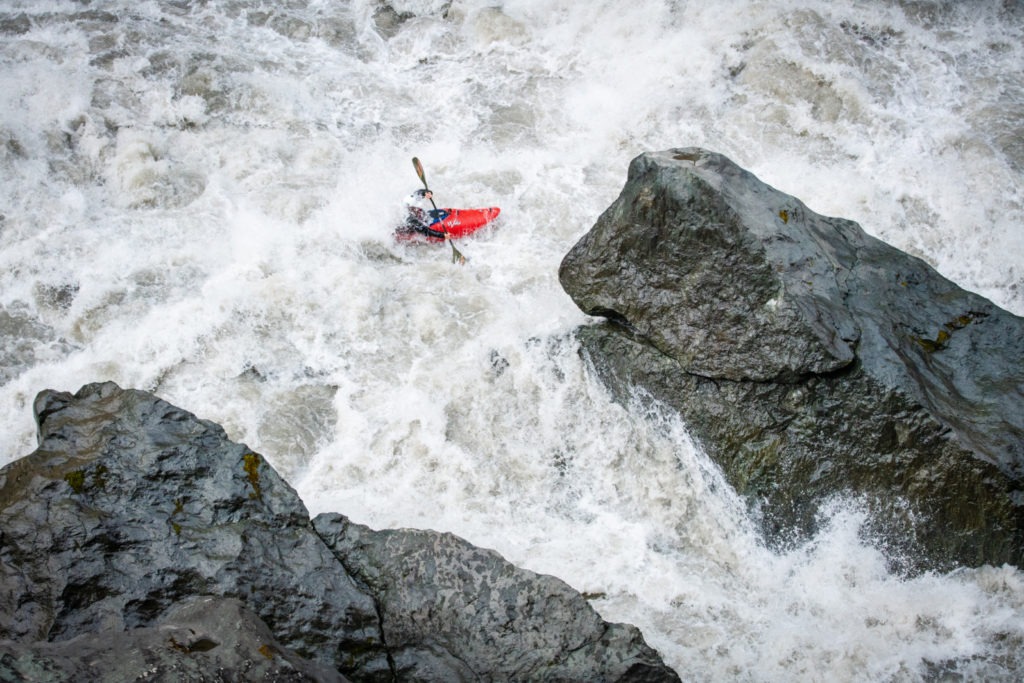 WA: Photographers who have motivated you? Kayakers who have motivated you?
CK: Lindgren, Munsey, Knapps, Kerns, basically that OG Tsang Po crew. So many kayakers and explorers to look up to! Holbek, Lesser, Robbins, I grew up near the Knapps' hometown and have always looked up to them especially. I don't think I recognized it at the time but that whole crew's exploratory style and motivation had a big impact on me, and still do really.
WA: #1 place you've always dreamed of taking photos?
CK: I think for me this question really equates to the place I've always dreamed of paddling, and that would be the Tsang Po.
WA: Dream place of having your photos showcased?
CK: That's a tough one because I don't shoot with what may be more typical photography goals of galleries or big magazines. That would be great though. But I think my real dream showcase would be to just share an interactive space with other photographers/cinematographers/artists where people from all kinds of backgrounds could see and experience more than just the visual input, and learn more about the stories, people, and places in the images.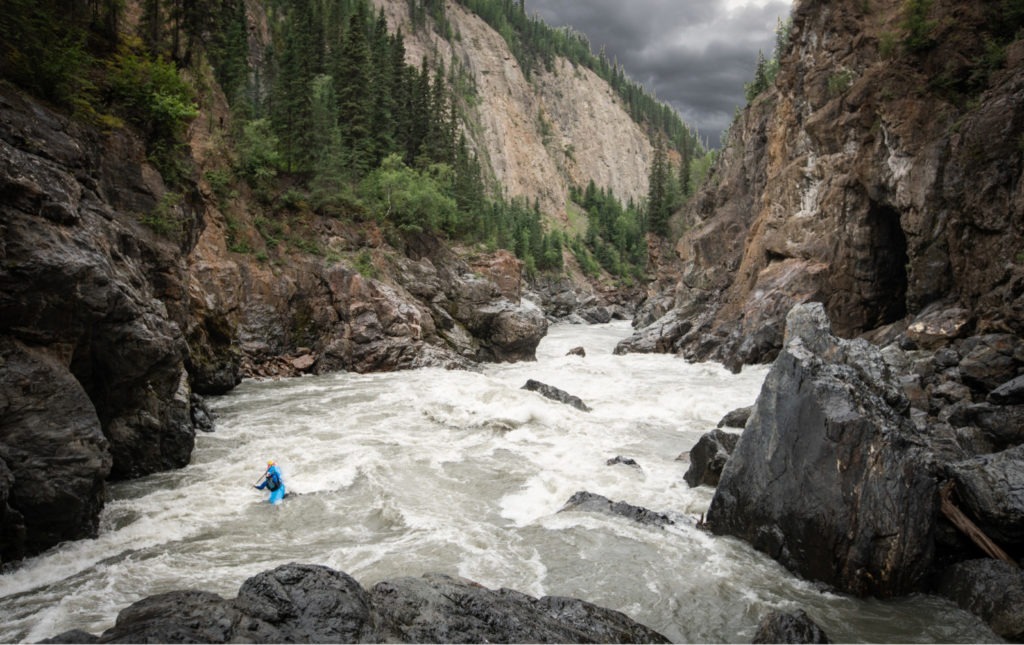 WA: Where is a place to see more of your work?
CK: Sad but true right now most things are going on social media. Kayak Session is going to be publishing an article on the Noeick expedition that will have a handful of my favorite images that haven't been seen before.
WA: Something unique about you or a unique skill you possess that not many people know.
CK: Haha also a tough one, but I love learning new languages, even if just absolute basics. Very important though if you don't have a local on your team for some reason. My favorite has been Indonesian because it's relatively easy to get the basics and my couple months of study before a trip there paid off in being able to negotiate our way through a multi-day intense cultural exchange with some military rebels.