Presented by
---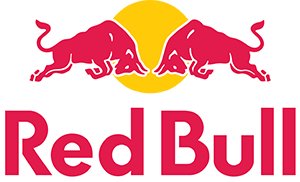 Most outstanding female performance in the World of Whitewater Kayaking. The chic with the most progressive year, inspiring us all to push past our current belief of what we think is possible.
---
Nouria Newman
---
Nouria Newman, once again set the bar to claim her fifth (!) consecutive Rider of the Year title.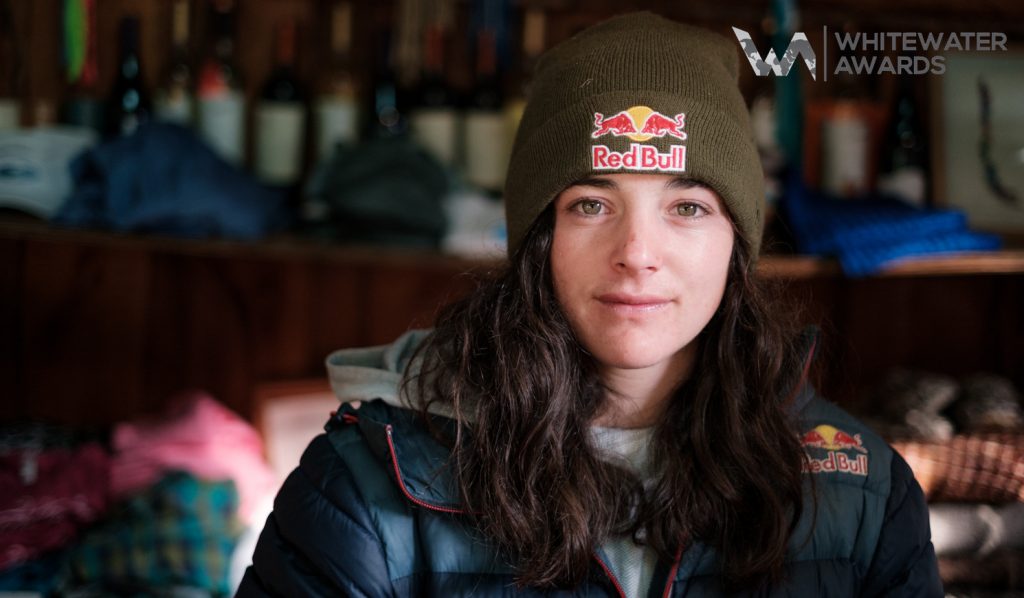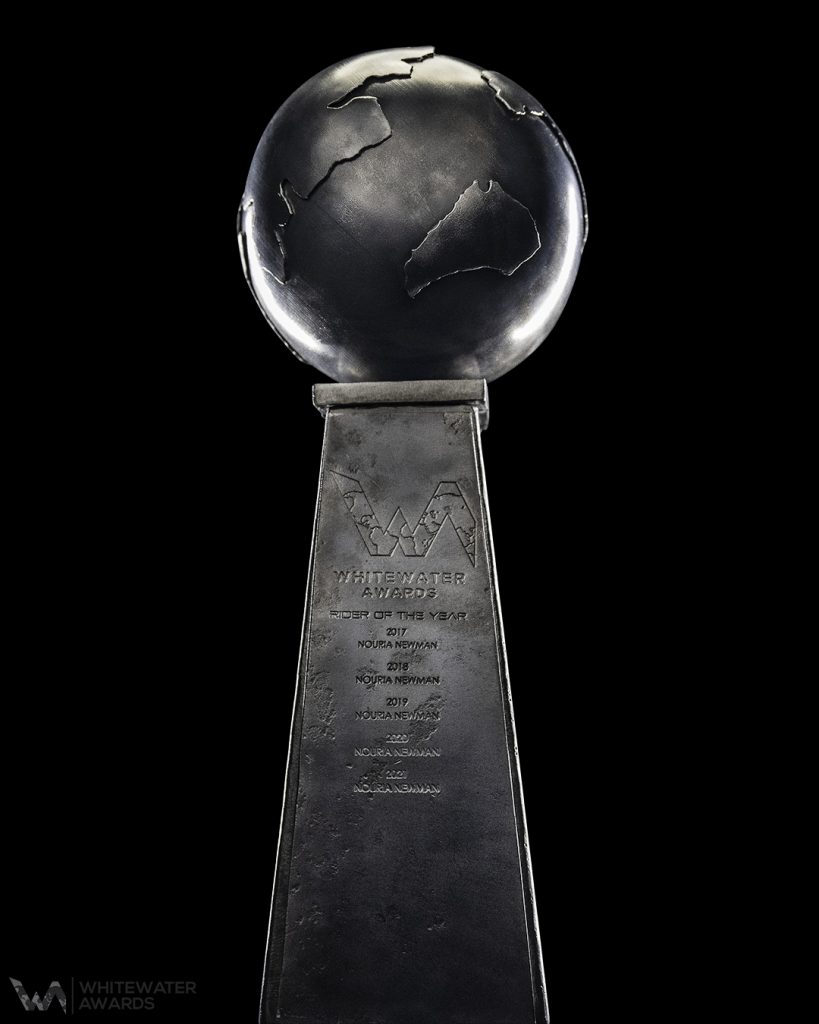 The Pandemic only made Nouria more motivated and more creative. She ticked off Aldeyjarfoss and multi-sport missions in Iceland, pulled off a STOUT day in Norway running both the Ulva Slide and Fleming's, snuck in laps of Saut du Doubs, and added first descents 20, 21, 22, and 23 to her illustrious resumé, including the long-considered unrunnable Pakidaile, just outside her front door. Oh, and we can't forget to mention the first and only descent of that "little" 100-footer in Ecuador, "La Cascada de Don Wilo." But "Nou" as she is known, not only styles the rapids she runs. Wherever she boats, she finds a way to embrace the local culture and make new best friends along the way. Maybe it's the French accent, maybe it's the toothbrush in her lifejacket… however she does it, Newman is charging in style… keeping almost all of us waiting to see what is next and chasing to keep up.
Whitewater Awards: Where are you from, and where do you currently live?
Nouria Newman: I grew up in a small village in the French Alps, and I currently live there, at my dad's place.

WA: Is there somewhere you'd like to put down some roots? Or will you be a traveling gypsy forever? 😉
NN: I spent the last few years mostly traveling, but COVID has forced me to settle down a bit, and now I am just very confused, and I don't really know what I want. I love my French home base, but I am missing out on more consistent quality whitewater – and Jo's couch in White Salmon!

WA: On average, how many days per year do you paddle? How many days a year are spent traveling?
NN: I don't count, and I am allergic to lists.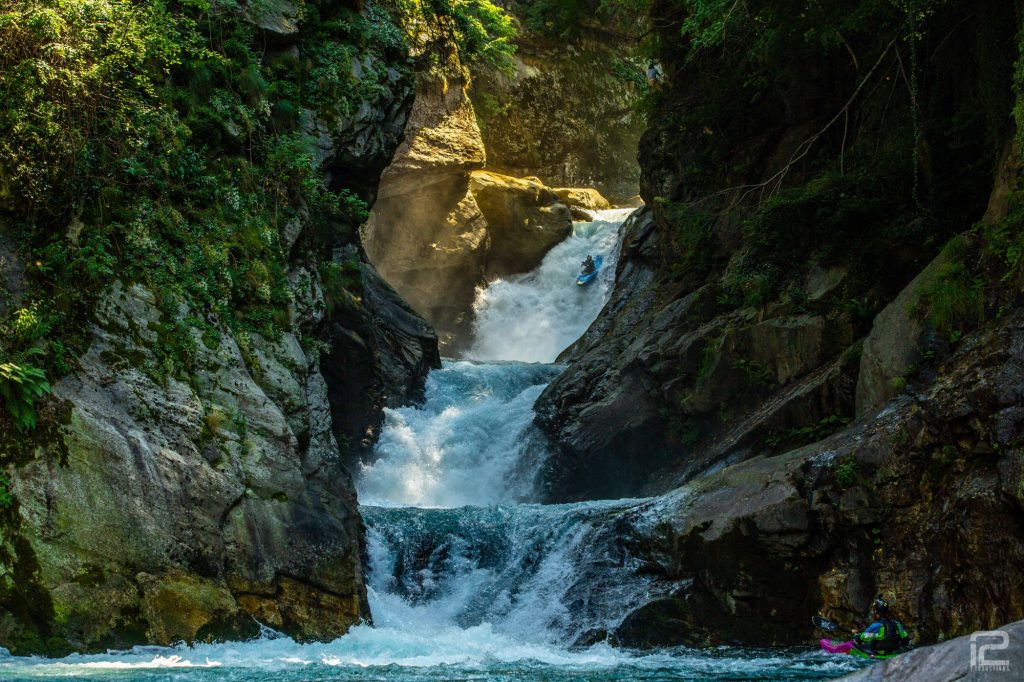 WA: You have a master's degree in Journalism, is that right? Why journalism? Is that something you still want to pursue later in life?
NN: After high school, I decided to study political science. I liked human sciences but didn't really know what job I would like to do. The political institute was a good way to study something I was interested in while keeping a wide range of options and training slalom at the French canoe training center. Then I specialized in journalism. It was the most practical "in field" master program of the school. Radio and TV classes were definitely way more appealing to me than administrative careers, expertise of public action, governance in international relations, and other not-so-translatable master specialties. I don't think I will end up being a proper journalist or anything proper… I really like the life I am living, even if that comes with a lot of precarity. I do use my degrees a lot, though. Sociology has helped me figure out how to make professional kayaking happen. Political sciences brought some key skills for pitching and setting up projects, journalism helps to document it, and my degree in Conception Realization of Documentary Filming is not totally useless. I hope I can keep doing what I love for as long as possible, then we will see, but I definitely made sure to have that safety net and a wide range of options.
WA: What is a good thing to come out of the past year that you weren't expecting?
NN: Last year has forced me to get creative and adapt more than ever. We were forced to put in hours of scouting and cutting wood on the super local creeks to have something to paddle. And we ended up finding Belleville, a fun technical river run, and the Pakidaille, which is probably the gnarliest piece of whitewater I have ever paddled. It also allowed me to spend more time in the mountains, and that's where our Iceland ski/packraft expedition with Tiphaine Duperier and Boris Langenstein originated.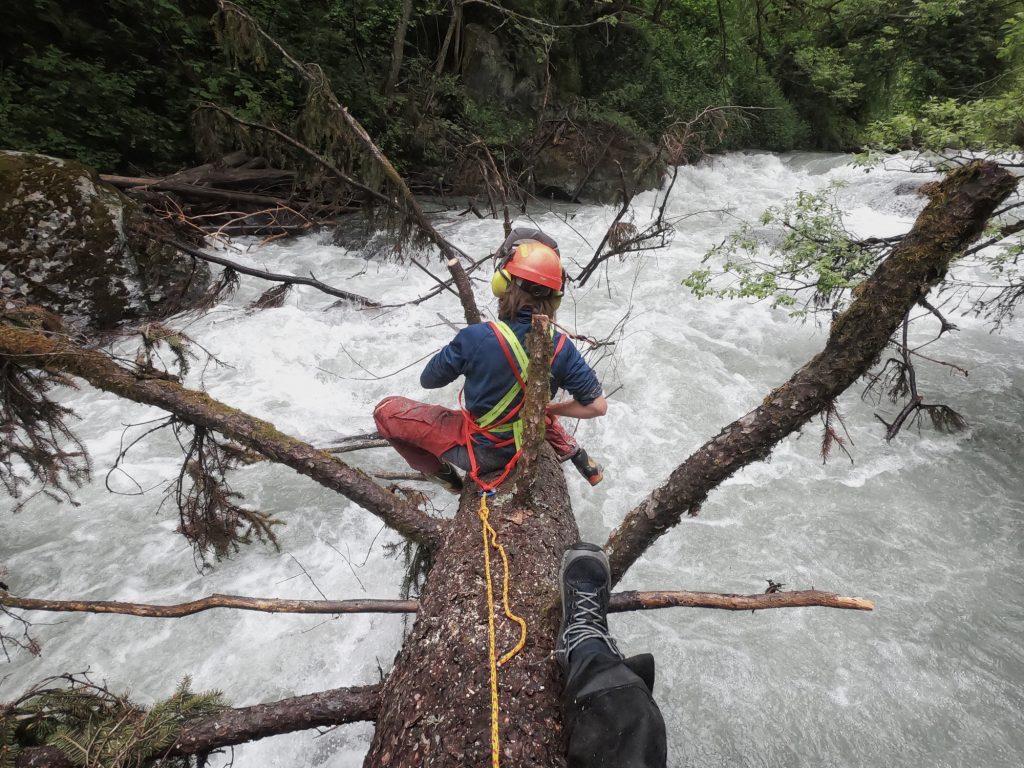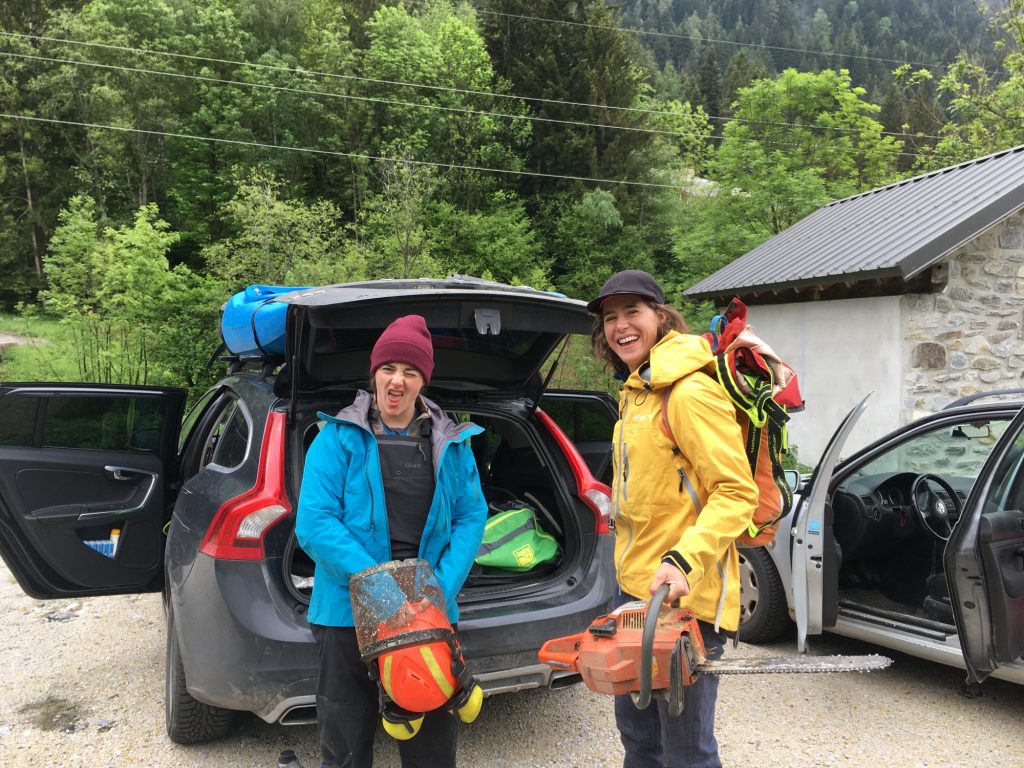 WA: Despite some travel restrictions, you have still managed to really get AFTER IT! You got a FIRST D on a 100-FOOTER in Ecuador! Was that your first time in Ecuador?
NN: It was my first time in Ecuador, and although nothing went as planned, we had an amazing trip. Abe Herrera (@Boofsessions) took us under his wing, showed us all the classics, and taught us what we needed to know about Ecuador's water levels and jungle. And he is the one who showed us both the Coca Canyon and the waterfall. I wish he could have stayed with us the whole time, but he had already committed to working with World Class, so I will just have to come back to Ecuador soon for some more Boof Sessions paddling.
WA: You are the first female to get in the 100-foot club, breaking the World Record, and with a First D! What does that mean to you, and for women who are pushing themselves?
NN: I don't know how I feel about being the first woman to run a hundred-footer or getting into the 100-foot club. It is just something I wanted to do for myself, and I am stoked I did it. When it comes to a "100-ft club" or "female firsts," I am a bit skeptical. There is a difference between running Ram as a 100-footer or two back-to-back hundred-footers like Galen just did on Rattlesnake Falls. It's the same thing for the women's waterfall world record; it's not the same thing to paddle down Metlako as it is to First D Sahalie paddling the entrance rapid, like Shannon (Carroll) did. I think it all depends on how you do it. In that sense, not all records or firsts are equal. I don't want to be in a 100-ft club or any other club than my little French kids' club. That one is the best clubs I can be in, and it has no other pretension than having fun in kayaks. Of course, I wanted that female world record, but that was not enough; I wanted to get it with style and follow Shannon's legacy rather than just fall a certain number of feet. I don't want to be in a 100-ft club, but I want to be a bit like Galen or other paddlers I look up to when it comes to running stouts. That's what means a lot to me.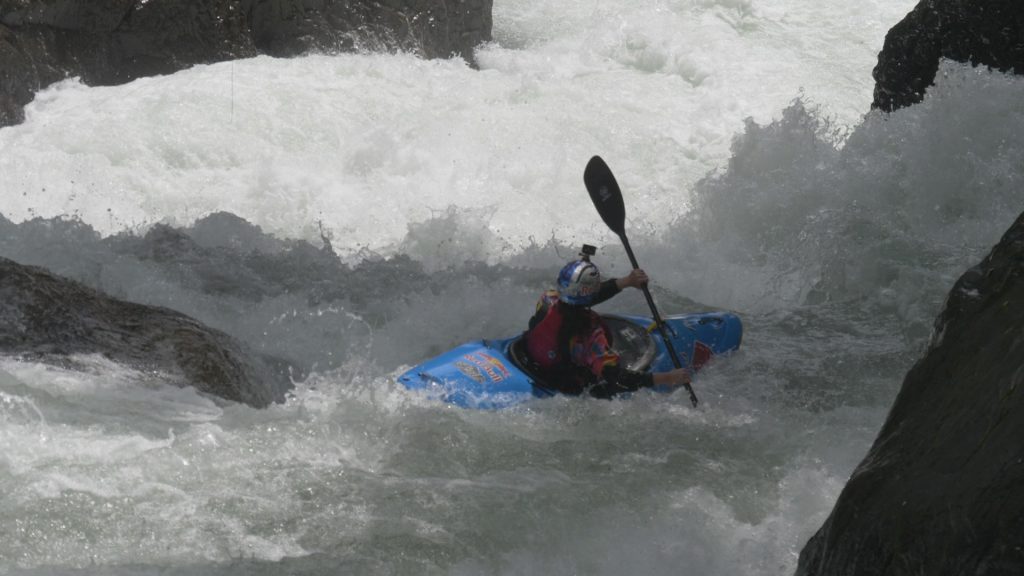 WA: The drop is now called Don Wilo's Falls. Tell us about the waterfall. It looks STOUT! Was it good flows, or would you have wanted different flows? Classic waterfall question – did it hurt?
NN: After consulting Galen, we figured that Pucuno Falls was a bit of a lame name. It was too easy, and there are a few other waterfalls on the river. At least one big gnarly one in the boxed-in section upstream forced Ben and me to hike out on our way-too-optimistic attempt to First D the upper section. Hopefully, we will go back for it.

That beautiful waterfall is located on Don Wilo's land and running it was only possible with his permission and the help of his whole family. Calling it "La Cascada de Don Wilo" was just an obvious choice. They showed us access options, welcomed us into their home, invited us for tea, gifted me some boa fat…I had to change the name.

Weeks before running it, I made three different scouting trips to the waterfall. The access is not too easy, so I literally spent hours scrambling down, rappelling, and ascending up the jungle walls. I knew the pool was deep, but I wanted good flows to cover up the entrance kicker. Figuring out how rain in the Sumaco watershed affected water levels was super tricky, and in the end, the flow wasn't as high as I wanted. We waited a long time at the top of the waterfall, but it didn't seem to be coming up. It was definitely the low side of good, and the kicker made it sketchy, but the drop had been haunting my thoughts for days. I had a huge crew ready for safety and filming, and that waiting game was starting to be too much. I could see a line, and I felt ready, so I went for it.

I couldn't have wished for a better line, but it did hurt. Not my back or neck, but the impact was so hard that it felt like all my insides had hit my thorax. I had discussed this risk and the kinetic energy involved in running tall waterfalls with my ski patrol-fireman crazy-uncle-that's-not-my-uncle Fab. But this was the first time I actually felt it. It was so weird that I first thought something was wrong and that I was badly injured, but a few seconds later, when Diego told me to relax, I realized I was all good. The next day I wasn't even sore. No huck neck like I usually have after big drops. But that has probably something to do with Bertha's traditional medicine and how I ended up wearing some borrowed pink underwear in her living room. But that's another story!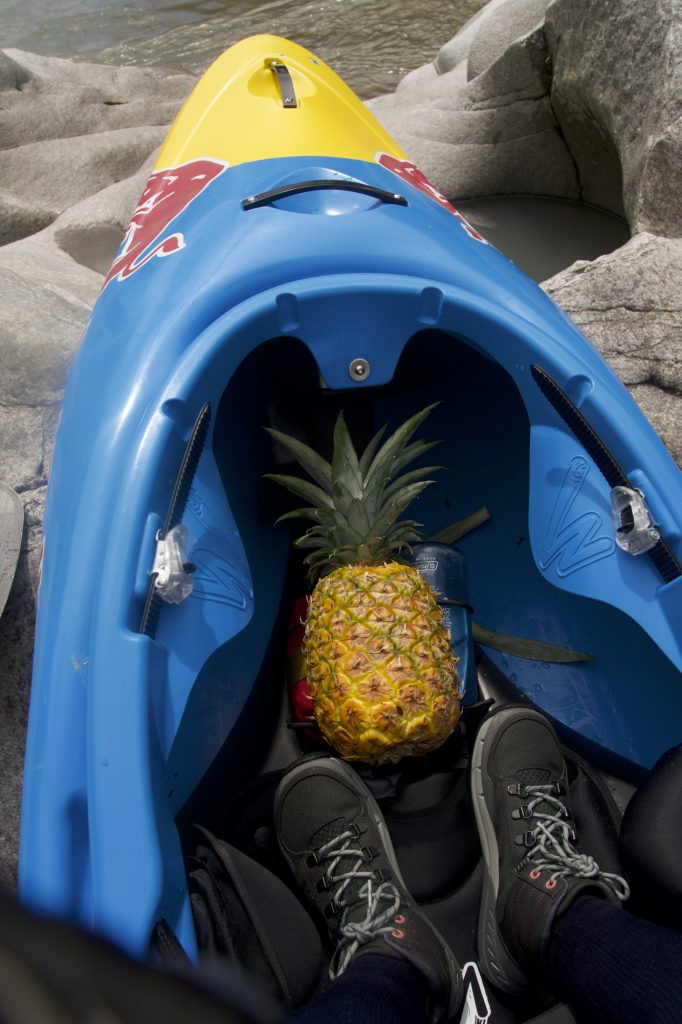 WA: Was this always the drop you wanted to get over 100 feet? And how long have you wanted to get a waterfall over 100 feet?
NN: That was pretty crazy because I initially planned to run Ram Falls. With easy access, lots of beta, and a good-looking line, it was definitely a more reasonable choice as a first 100-footer. I wanted to do it in 2020, but with COVID, it became a next year project. With the situation not looking any better than last year, it doesn't look like I will get to run Ram anytime soon. One day, hopefully.

When I first scouted Don Wilo's Falls, the plan instantly changed. That waterfall is so beautiful. I was right there in Ecuador, I liked the look of it, and it had to be the one. It was no longer the most reasonable choice, but how sick would it be to get my first 100-footer on an aesthetic tricky first D.

Running a 100-footer is something I have been thinking about for years. At first, it was more like a dream, it only became a possibility after running waterfalls more consistently, and I definitely spent the last three years working towards it to make it happen. I wanted to make sure I was fully ready. I prepared mentally to be able to slow things down and stay calm since I initially had a tendency to rush things and tuck too fast, too early. To be technically ready, I started running as many waterfalls as I could, and I traveled. While Europe has amazing creeks, it is not necessarily the ideal place for waterfalls. I watched videos, discussed lines with other paddlers, lapped drops… I also trained physically because I wanted to make sure that I could take the hit. I wanted to minimize risks as much as I possibly could.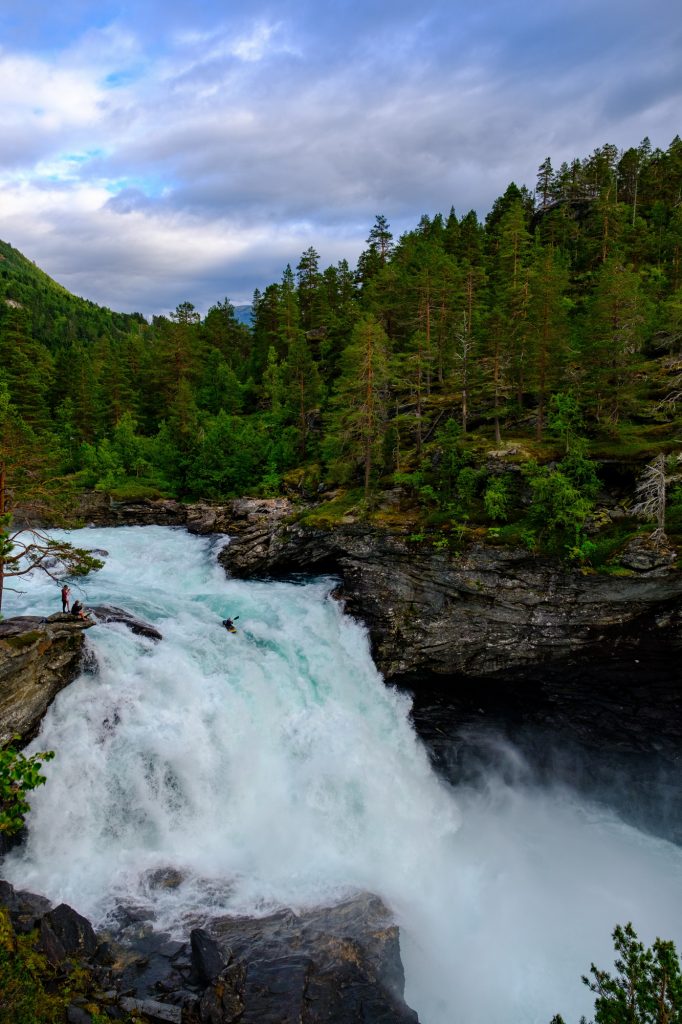 WA: You also made trips to Norway and to Iceland. What are some aspects (paddling, people, places) that stand out the most to you from those trips? Was that the first time you had been to Norway or Iceland?
NN: Both trips to Norway and Iceland were last-minute opportunities. It wasn't my first time in Norway, but it was definitely my favorite trip up there, and the crew was really what stood out. I was traveling with Marco and Giorgio, two of the very best Italian paddlers — and I have never eaten so well on a kayaking trip! Gio is an OG of the sport, and he has been on so many trips all around the world. It is so cool to get to hear some of his amazing river stories. And Marco is one of the most technical paddlers I know; he is safe and definitely one of my favorite people to be with on the river. We were joined by Rok Sribar (another OG), the Austrian silver foxes (more whitewater kayaking OG), plus world-class young slalom athlete Mario Leitner, Spanish young guns Ander De Miguel and Jan Larrue, and NZ's finest Manu Vink Wackernagel. Our group on the river was super eclectic, young and old paddlers, many different styles and cultures, but we worked well together, paddled beautiful whitewater, and had a ton of fun—just pure joy.

Iceland was a different story. Conditions were rough; the kayaking wasn't nearly as fun. We were filming, mostly running park and huck, and it's scary to run waterfalls when it's cold out, and you feel like there is no way to warm up. Our ski/packraft mission with Tiphaine and Boris wasn't any easier. Our load was heavy, the days were long, and I don't think I have ever been that cold. In the end, I am still super happy with that trip. It was the perfect place to get a solid amount of free falling, and it was awesome to get on a different kind of expedition that was way different and way out of my comfort zone. Tiph and Boris are both super badass mountaineers, and it's tough to keep up with them.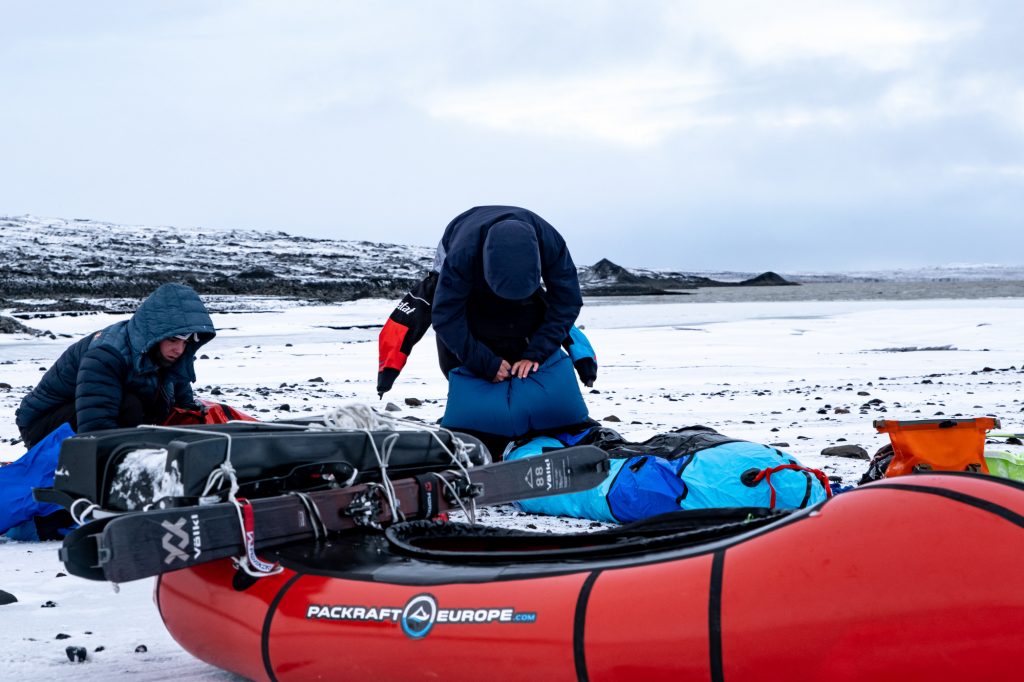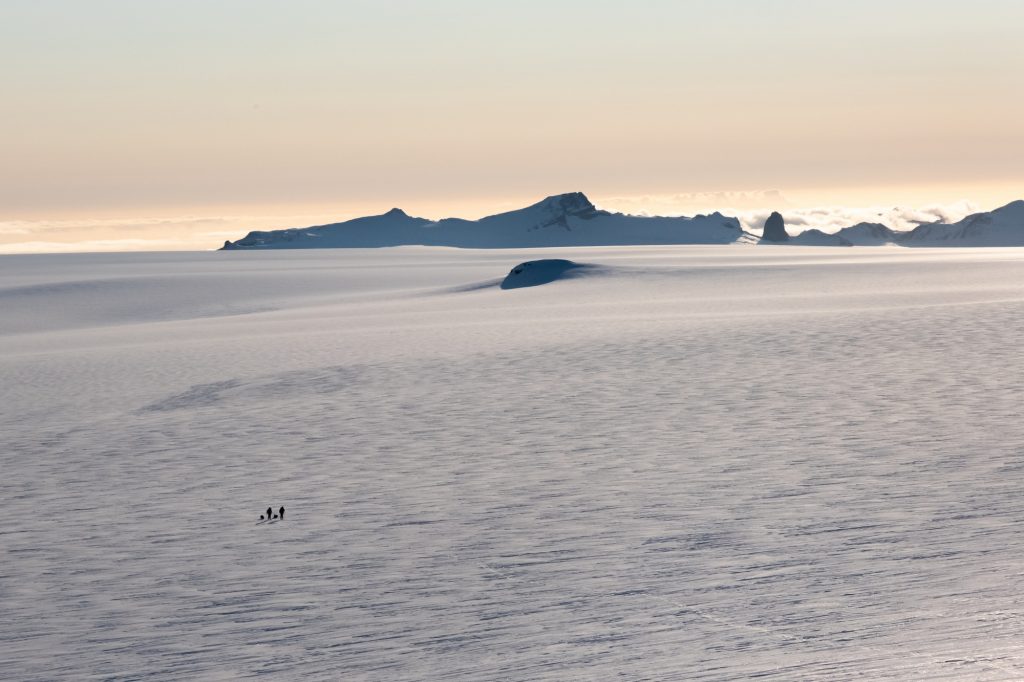 WA: What do you do to prepare for a big rapid or waterfall? How do you unwind after you have completed a huge goal?
NN: Before a big rapid, I scout the line, do some mental visualization, some breathing exercises if I'm stressed out, and I splash my face if I can. After, I usually have a little scream that is a mix of stoke and relief.

WA: What is the most significant kayaking achievement that stands out in the last year? Ever?
NN: Last year, it was definitely the Pakidaille. That's probably the gnarliest stout I have ever run. The Chute Cradoc on the Caopacho and Parque Jurassico on the Diamante were up there too. They all have super tight lines, no margin for error, and there is a big unknown factor that comes with any first descent.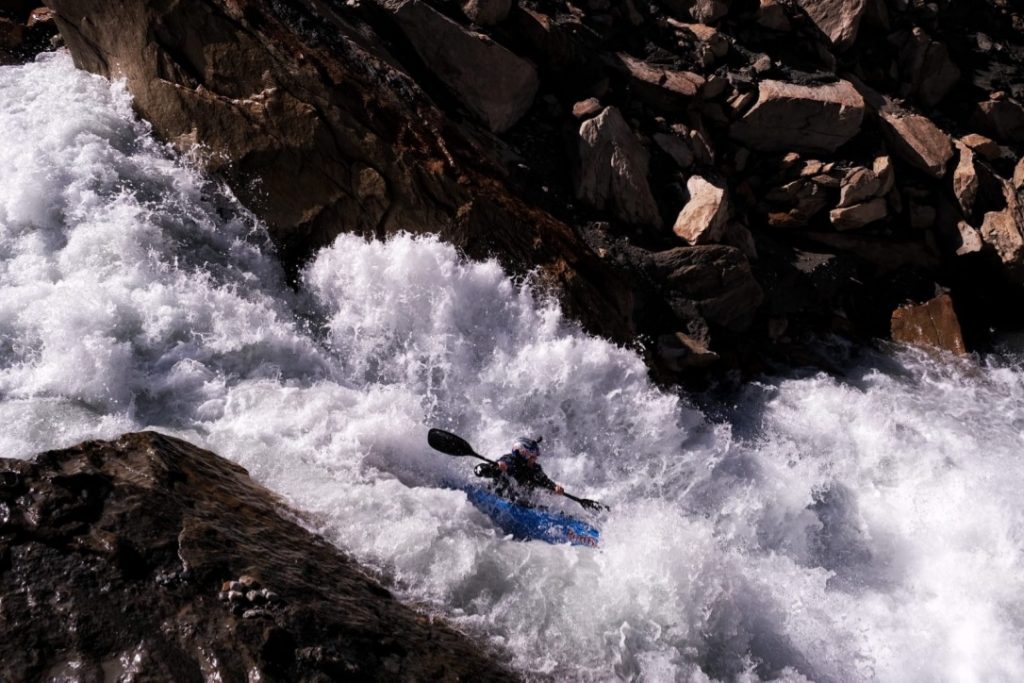 WA: The female kayaking scene is still relatively small but growing (so many badass groms this year!). What are your feelings on the state of women's kayaking? What can we do better to push/get other women into kayaking?
NN: I am super stoked to see some of the young paddlers getting after it with some style. Ava's highlight reel for Grom of the Year was insane, and it's so cool to watch the next generation of women paddle that well. The best thing that can be done for women in the sport is to be aware of gender stereotypes and social constructs, try to deconstruct them rather than reinforce them, and just paddle, hard. I have very little faith in my generation of paddlers to really change things. There is an overall tendency to get stuck in 70s outdated feminist theories. But I do believe in the next generation. Go Team Tittiez! Go shred with whoever you like to boat with, and keep crushing it.
WA: How long have you been a professional kayaker? How does it feel to have achieved this dream?
NN: I'm not sure. I recently bought my first car, half of a car actually, and I still live at my dad's! #Livingthedream

WA: Who was your first sponsor, and how did you approach your first sponsorship?
NN: Hans Mayer saw me paddle freestyle at Hawaii sur Rhône when I was 12; he gave me a boat and got me on team Wavesport Europe the following year. And he also gave me Langer gear. I had to do nothing but keep paddling. There was no pressure, just better boats and proper-sized dry gear. But my real first sponsors were my parents, who took me to the river, bought me my first paddle for Christmas, fixed my slalom boat in the living room until eleven at night…that list is endless.

WA: Who is an idol or someone you look up to in kayaking? Someone outside of kayaking who inspires you?
NN: There are way too many people that inspire me on and off the water. When I grew up, I was really lucky to have amazing paddlers take me under their wings, and today I am still super lucky to be surrounded by very inspiring people, some of which I get to call my friends.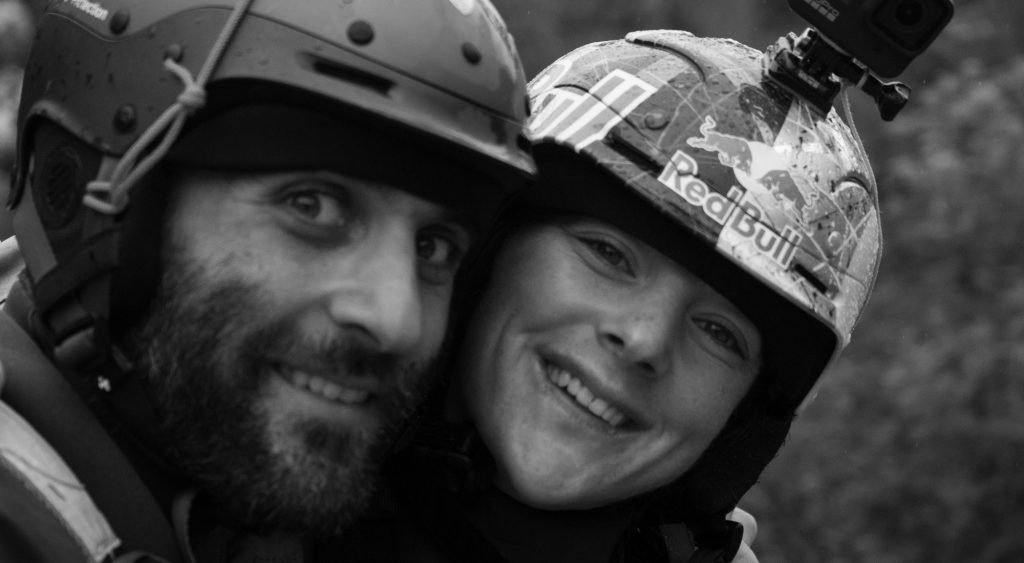 WA: What do you think the future of the sport is?
NN: I don't really know, but every year I see some mind-blowing kayaking I didn't expect. Whether it's Dane running Malupa, Aniol throwing a double kickflip off a waterfall, Galen with two back to back 100-footers, Benny mastering big wave surfing, Ben and Chris with some crazy expeditions…It's exciting because people keep going bigger and running new stuff – or bringing back old school moves!

WA: What drives you to be better and continue to push the sport to new levels?
NN: I like doing what I do, and there is always a beautiful river I would like to run somewhere. And because I am allergic to lists, I never end up running all the rivers and all the sections. That way, I always keep some for later, and it gives me a good reason to come back.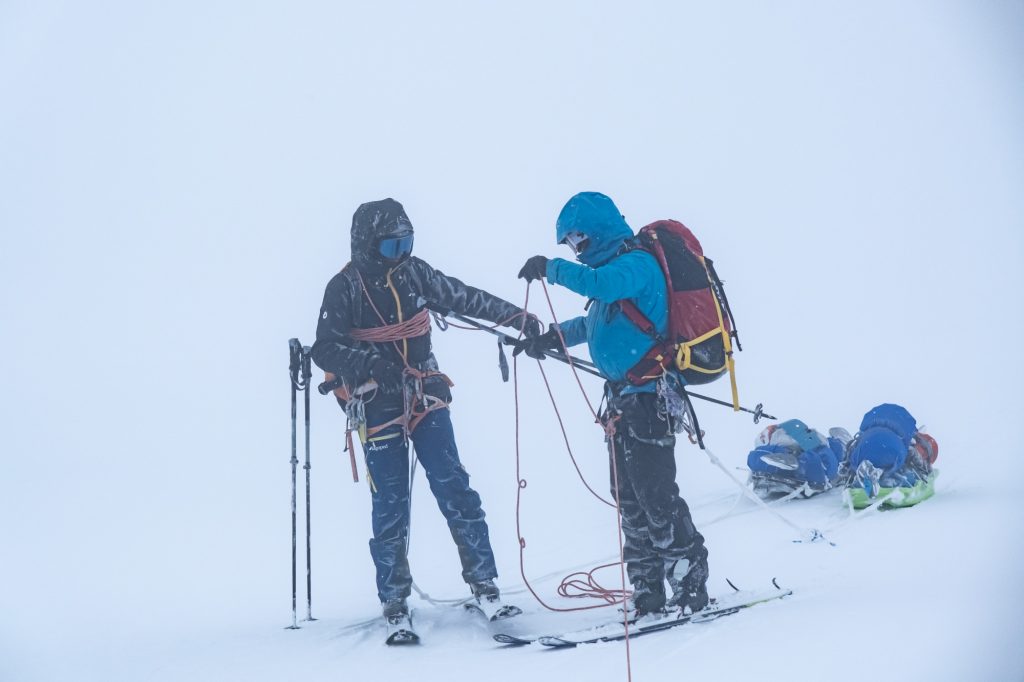 WA: You spent the last year based out of the French Alps. Is that the most time you have spent there as an adult? It looks like you got into the mountains with skis strapped to your backpack or your feet a lot! What inspired that?
NN: That's definitely the most time I have spent back in the home mountains as an adult. And I definitely enjoy ski touring way more now that I'm faster than my dad.

WA: How long have you been a skier? Do you do other sports as well? We hear you are really fast on a mountain bike? 😉
NN: I started skiing before kayaking when I was something like 3 or 4 years old, but I didn't really ski when I went to university in the south of France, and then I started paddling full-time, chasing summers. I also like to climb even though I suck at it. And I really love beatering on the mountain bike. I go slow, thinking I go really fast, and I scream and giggle like a little girl because it scares me. It's so much fun, but thankfully, I cannot afford it, which keeps me away from a lot of injuries.

WA: You snuck in some big mountaineering trips as well this winter. Is that the first time you had done those types of expeditions?
NN: I am still going on the baby mountaineering trips, but I really love it, and I have a good coach, so I hope to slowly get better. It definitely helps on kayaking expeditions for all the rope stuff and sketchy portages.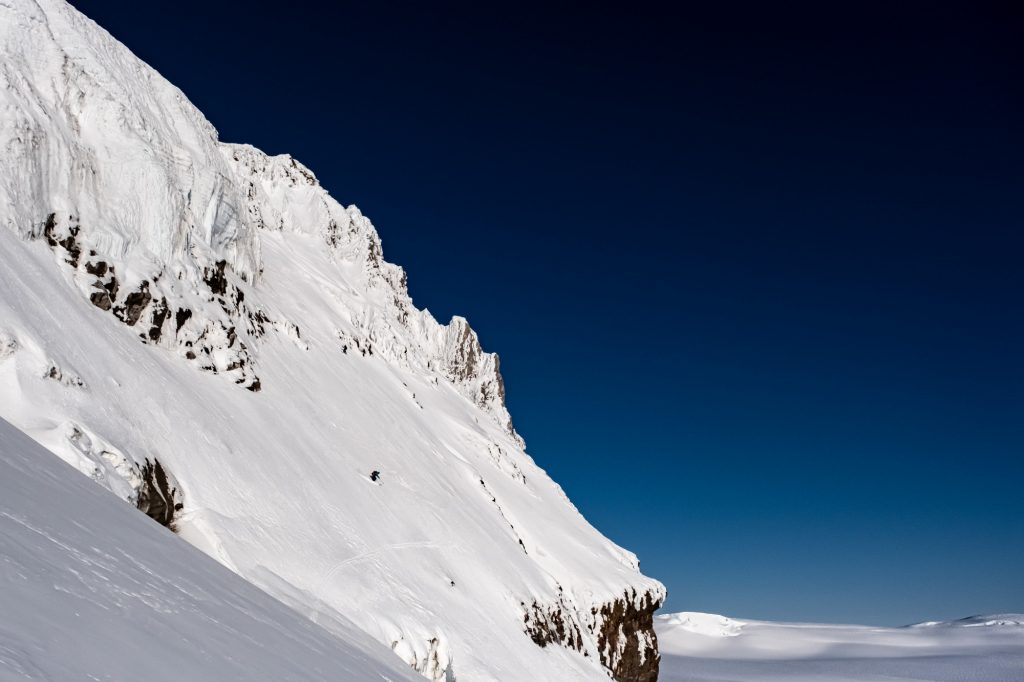 WA: Any other professional sports you are a fan of and follow closely?
NN: Canoe Slalom, Skiing, Mountaineering, Climbing, Mountain Biking.

WA: Did you play any other sports as a kid?
NN: I swam, skied, kayaked, climbed, and did cross country running.
WA: Do you follow a health philosophy or a specific training regime?
NN: I try to be healthy, but I am not necessarily very good at it. I stopped having a strict training program when I quit slalom, and I follow the weather forecast more than any structured training routine. If need to, I'll use my slalom background to catch up on something specific, whether that's for mental prep, injury prevention, or if I feel like doing flatwater intervals. But for the most part, I try to spend as much time as I can on the river and do other sports I like as cross-training. Same thing for food; I try to both be healthy and eat what I like. Too bad I love candy and chocolate so much!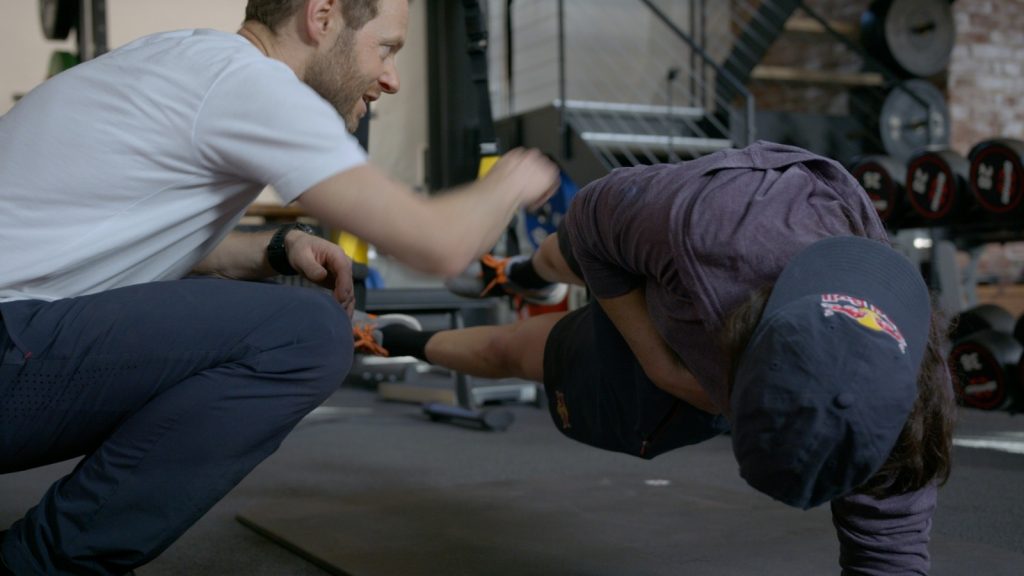 WA: How do you balance progression with fun?
NN: A really special person made sure that I never forget the most important thing and that's fun.

WA: If you could make a 30-second speech to the entire world, what would it be about?
NN: It would be about not having a binary vision of the world but trying to apprehend it in its complexity.

WA: Where do you see yourself in 20 years?
NN: Hopefully, somewhere in the mountains or in the river.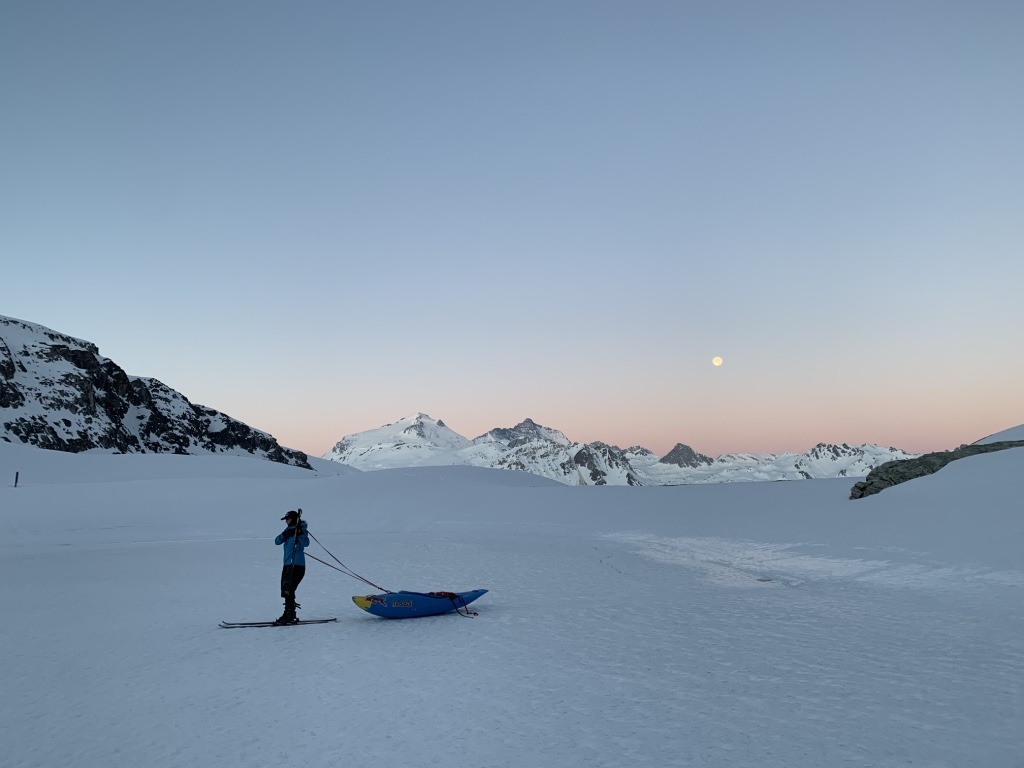 WA: Any dream kayaking destinations you haven't gotten to yet? Anywhere you want to go for something other than kayaking?
NN: Pakistan. Alaska for kayaking and skiing. Russia for big water. And Japan for sushi!

WA: Do you have any advice for the younger generation or anyone looking to push themselves?
NN: Nothing comes easy, so you need to put in the work.
WA: Shoutouts?!
NN: Mum and dad. My amazing friends. RedBull, Astral Footwear, Immersion Research, Waka Kayaks, Sweet Protection, Packraft Europe, Werner Paddles.

WA: Thank you Nou !!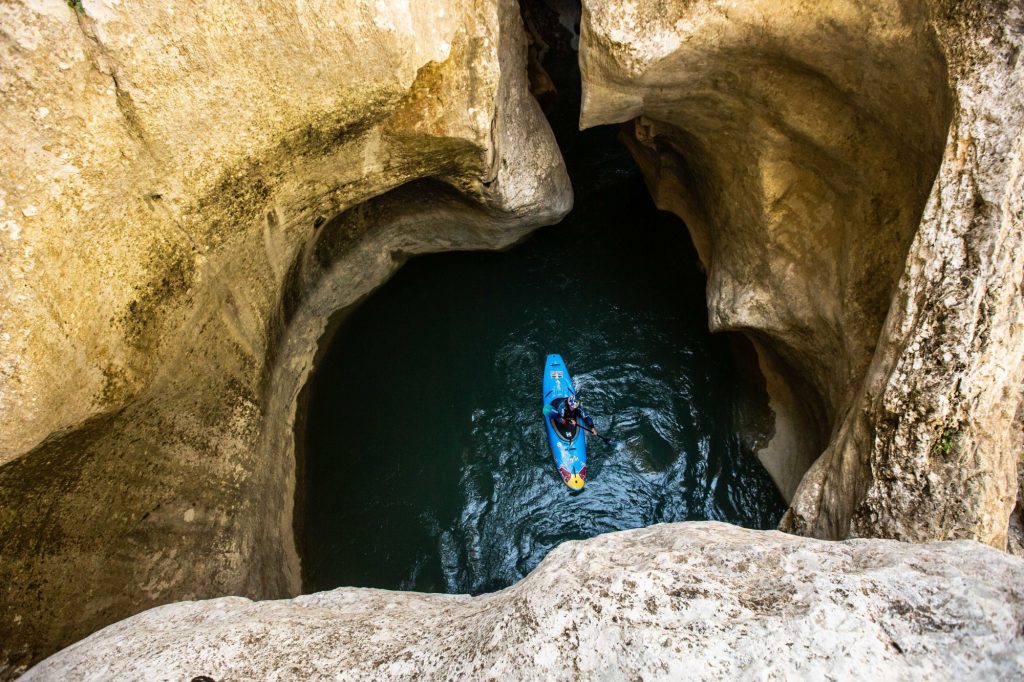 ---
---
• PEER VOTED TOP 3 RIDERS OF THE YEAR •
WOMEN
?? NOURIA NEWMAN
?? SAGE DONNELLY
MEN
?? ANIOL SERRASOLSES
?? DANE JACKSON
?? GALEN VOLCKHAUSEN